Lisbon Challenge 2014
branding
design
html
mobile
website
Multiplatform website for the 2014 Spring and Fall editions of Lisbon Challenge, an ambitious 3-month acceleration program aimed at eager startups in the growth phase, looking for a truly transatlantic international program.

An ongoing successful initiative
"Our 130 alumni startups have raised over 30 million euros, we got 3 alumni at YCombinator and 7 at Seedcamp, and 40% of alumni got invested"
see all projects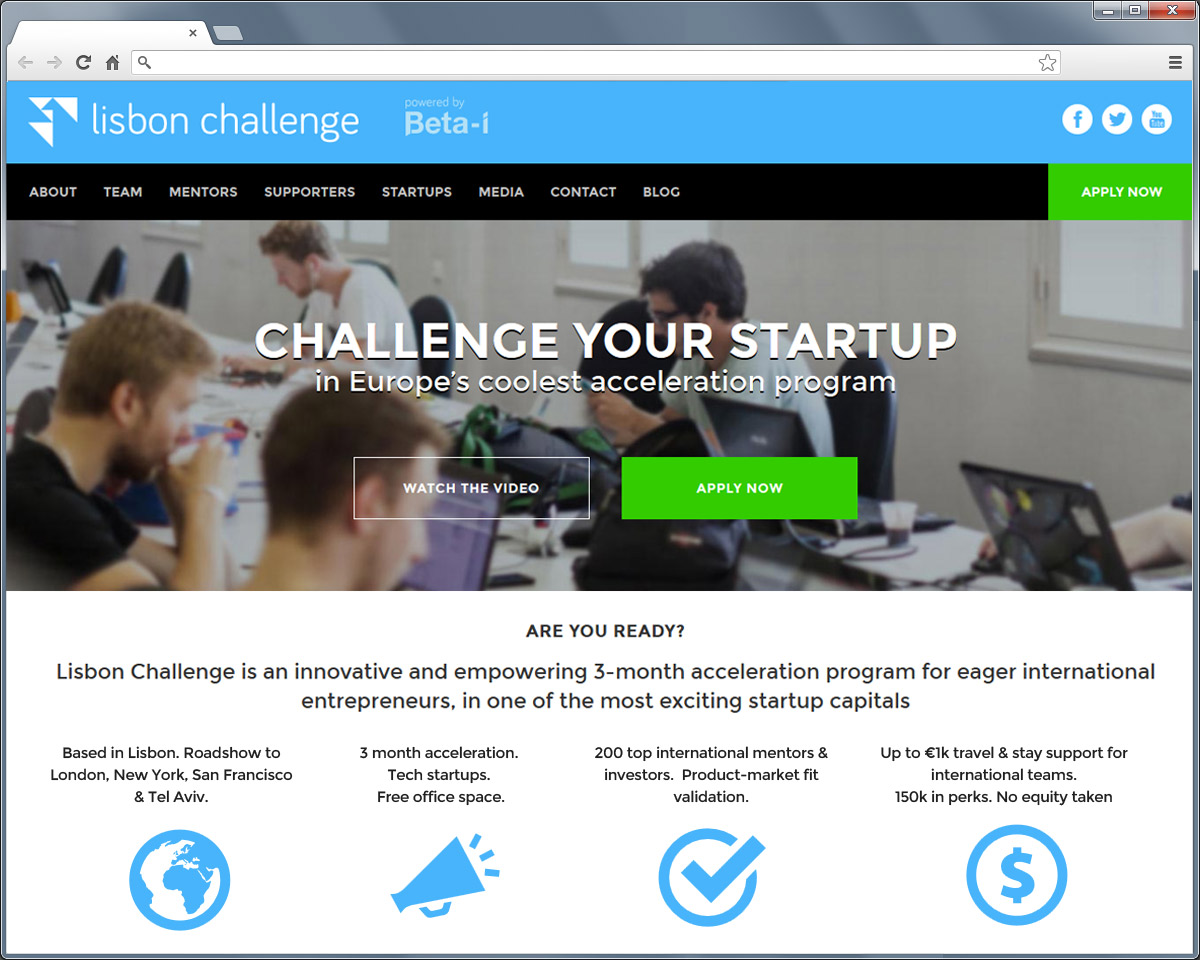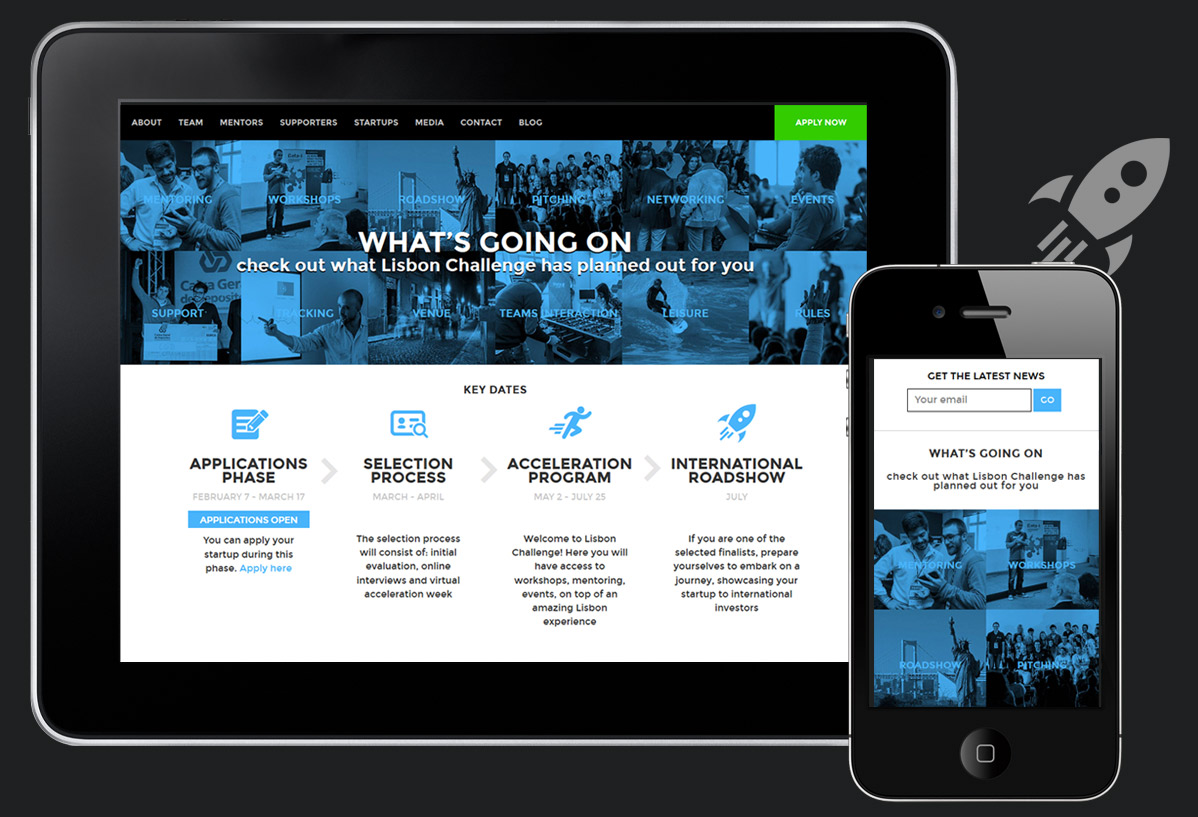 What, when and where at a glance
Get all the important information of the program in seconds: profile, timmings, phases and perks.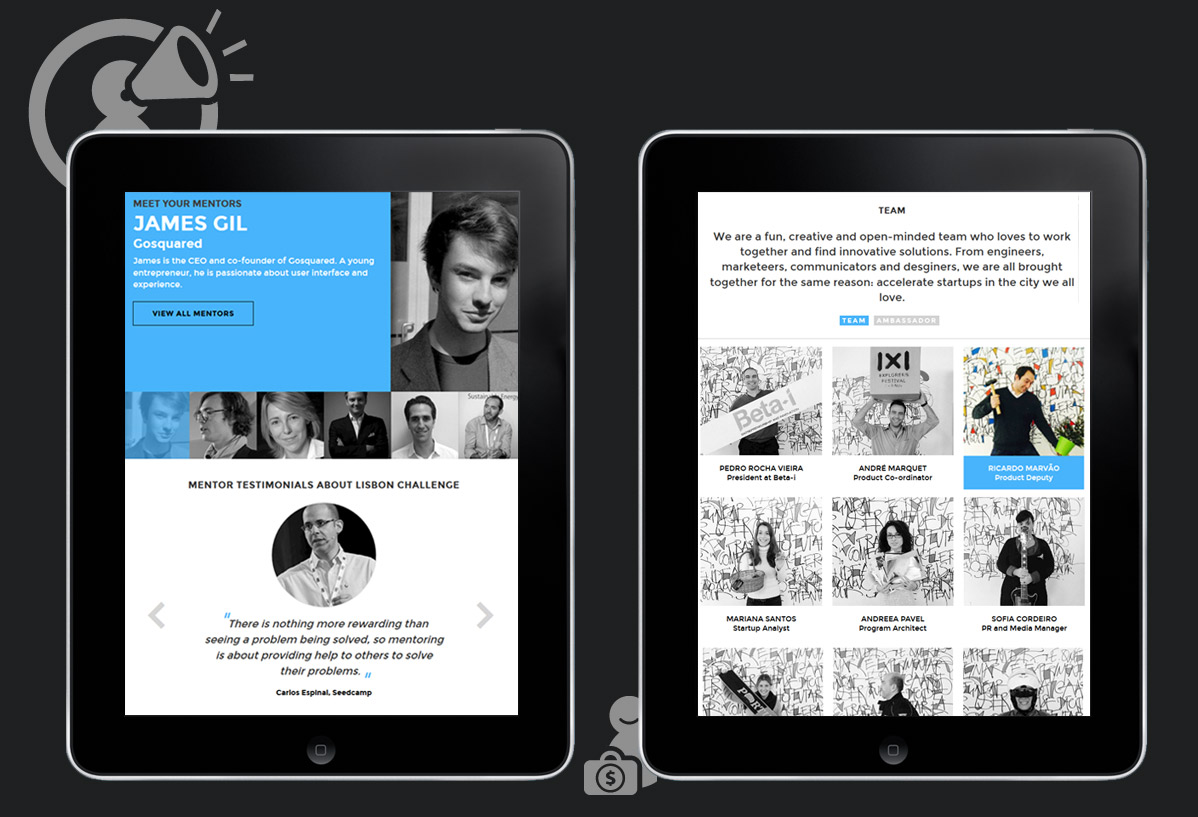 Work hard, play hard
Go beyond the information, get also the feel of the event:
the city, the mentors, the teams, the activities.
Join in, join the fun!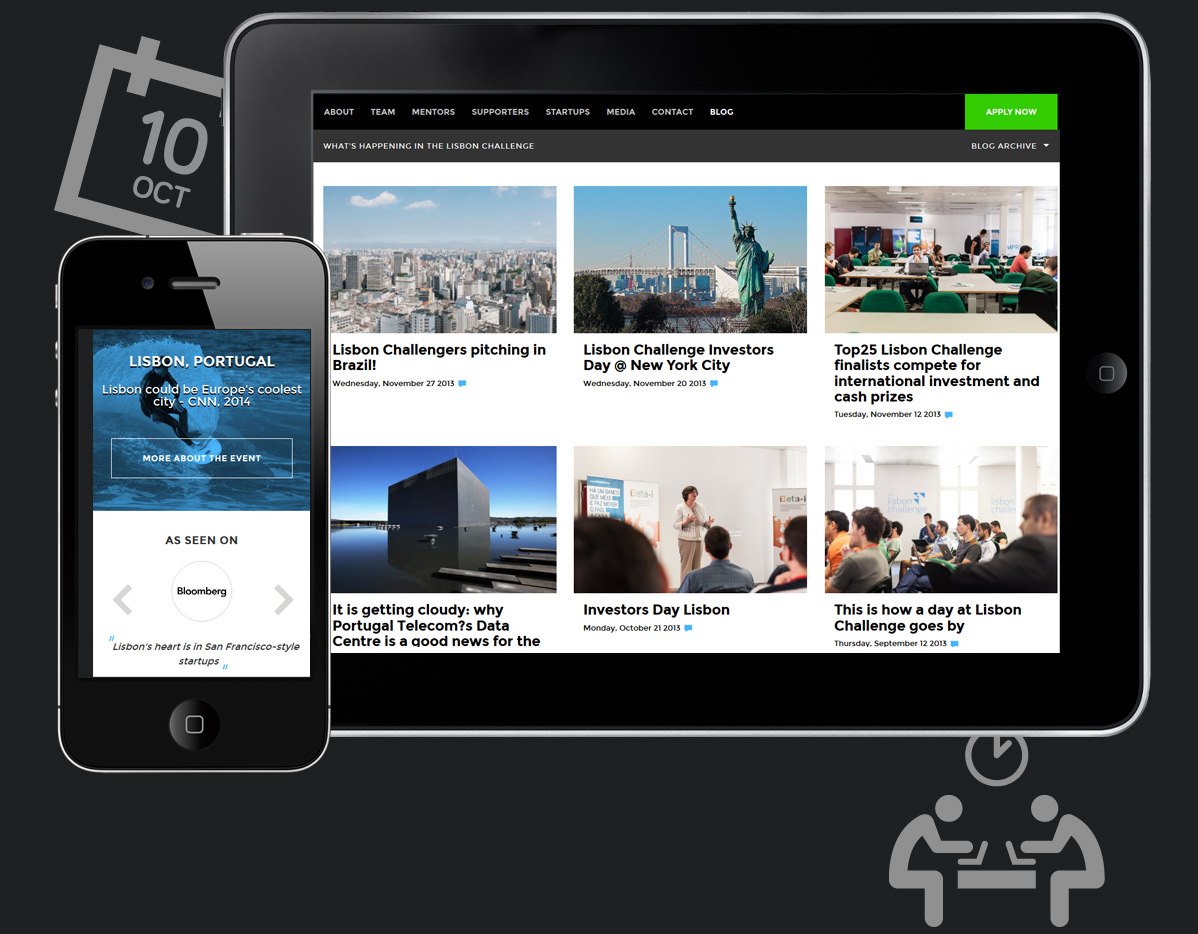 Beyond the starting blocks
A dynamic competition like this generates a constant feed: new dates, new participants, new mentors.
Agenda, support areas and blog must always be up
to date.