Museu de Ciência da Universidade de Lisboa
branding
design
logos
website
The Museum of Science of the University of Lisbon celebrated on May 8, 2010 its 25 years existence. And in the year that celebrated 25 years, the museum also paid homage to its creator and first director, Professor Fernando Bragança Gil.
website
see all projects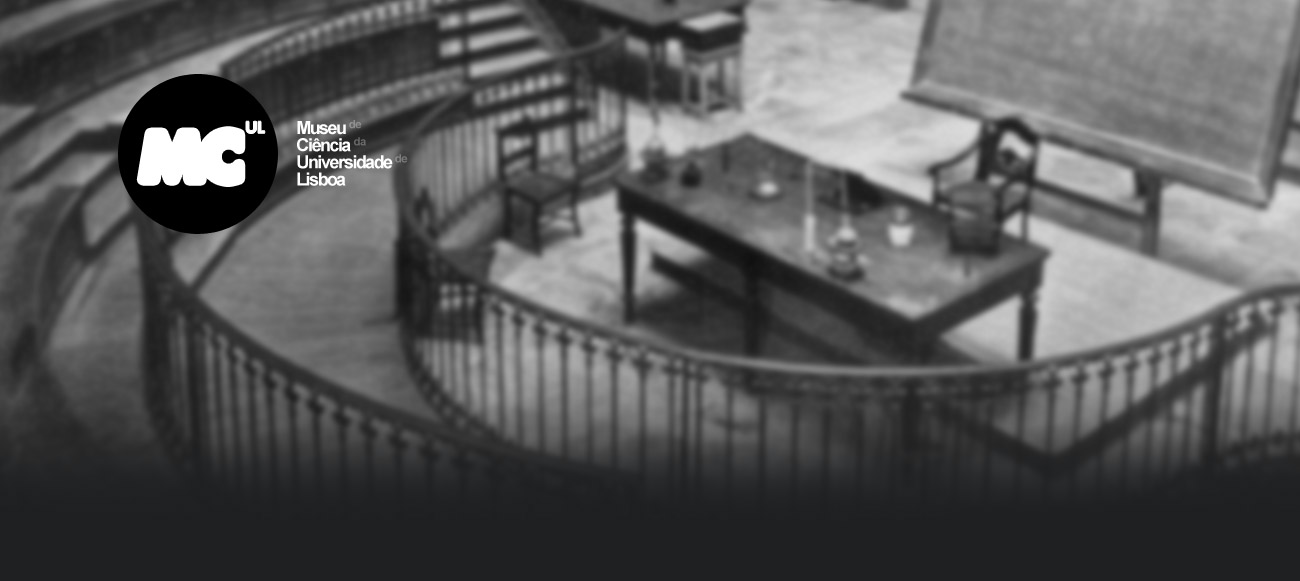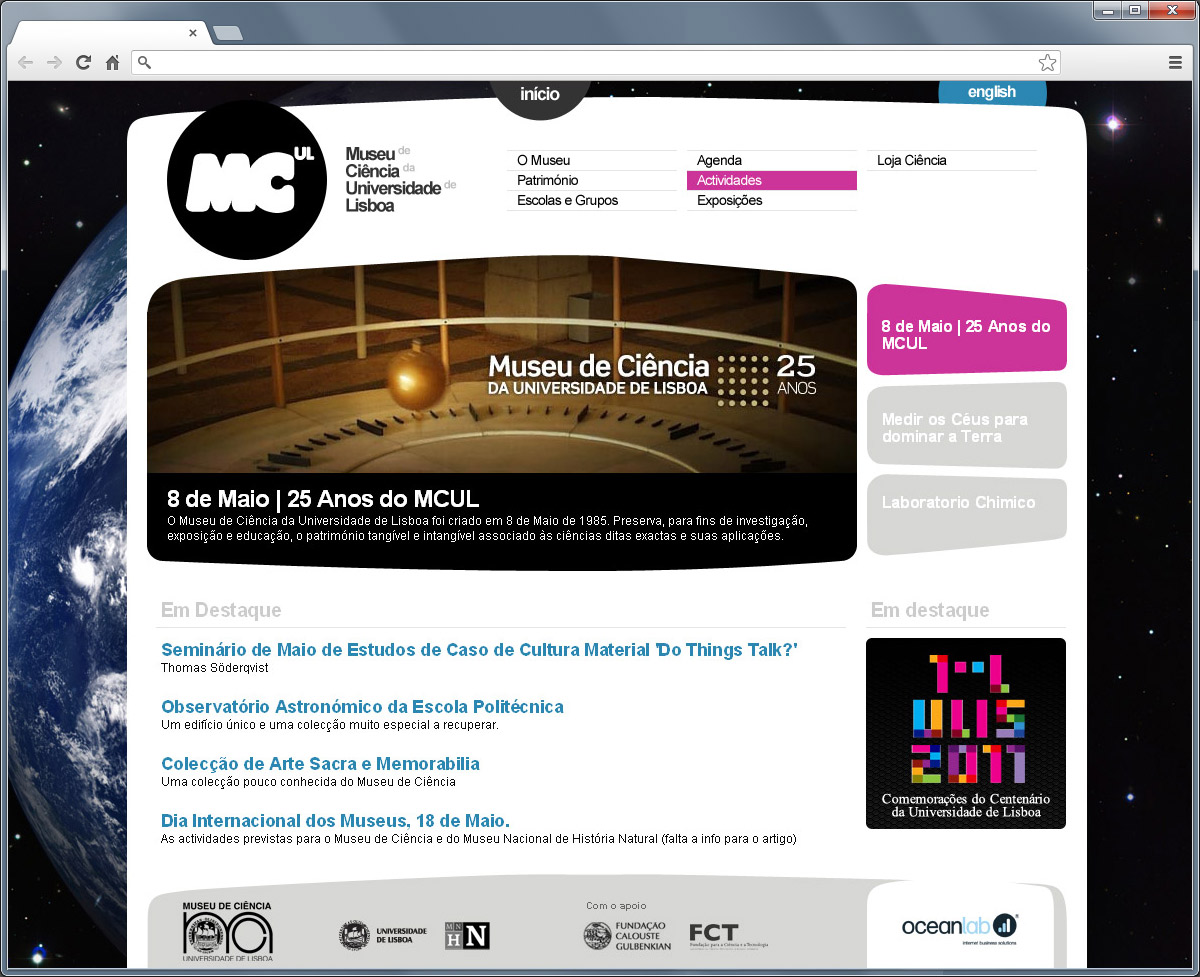 In a year as significant, the Science Museum decided to move to a new website with a new structure, more content and appealing graphics.
Oceanlab was the company chosen to achieve this change, and in collaboration with the Museum was created a new structure, more direct and simpler for the user. Graphically, we tried to present a more modern and dynamic design that represents the will felt at the museum, to go further.
The Museum's website was launched on May 4, a beta version that presents the most essential content, but more news will come throughout the year.
In addition to the site, the Museum also turns to social networks, creating a presence on Facebook