Presidency of the Portuguese Republic
app
design
html
mobile
website
The online presence of the Presidency of the Portuguese Republic, renewed by Oceanlab, is now closer, more functional and accessible to all citizens.
website
see all projects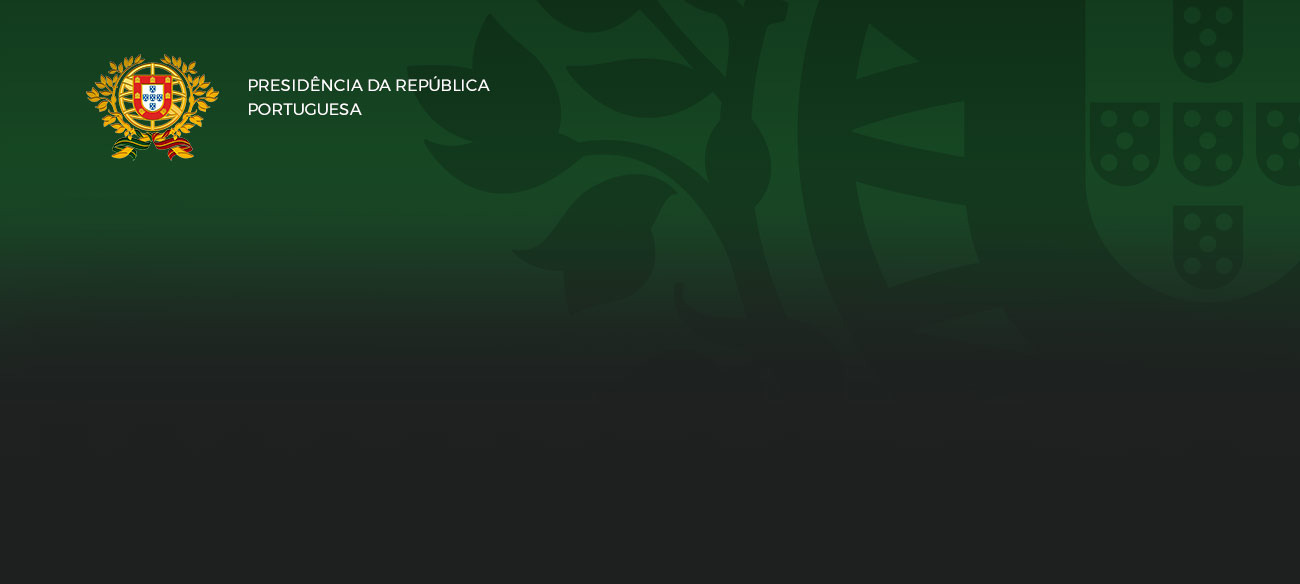 The development of this project was a honour and a challenge for our team.
In order to design this platform, a compromise was sought between a more institutional image that characterizes a sovereign entity such as the Presidency of the Republic and the need to make it more accessible and close in its communication to all.
In our society, increasingly aware and interventional, it is essential to raise the interest of citizens to the great national goals, and provide a clear and dynamic communication platform on the presidential actions and their impact on everyday life. The visibility given to all presidential actions, make this project a key instrument of citizenship and in relations between the State, civil society and citizens.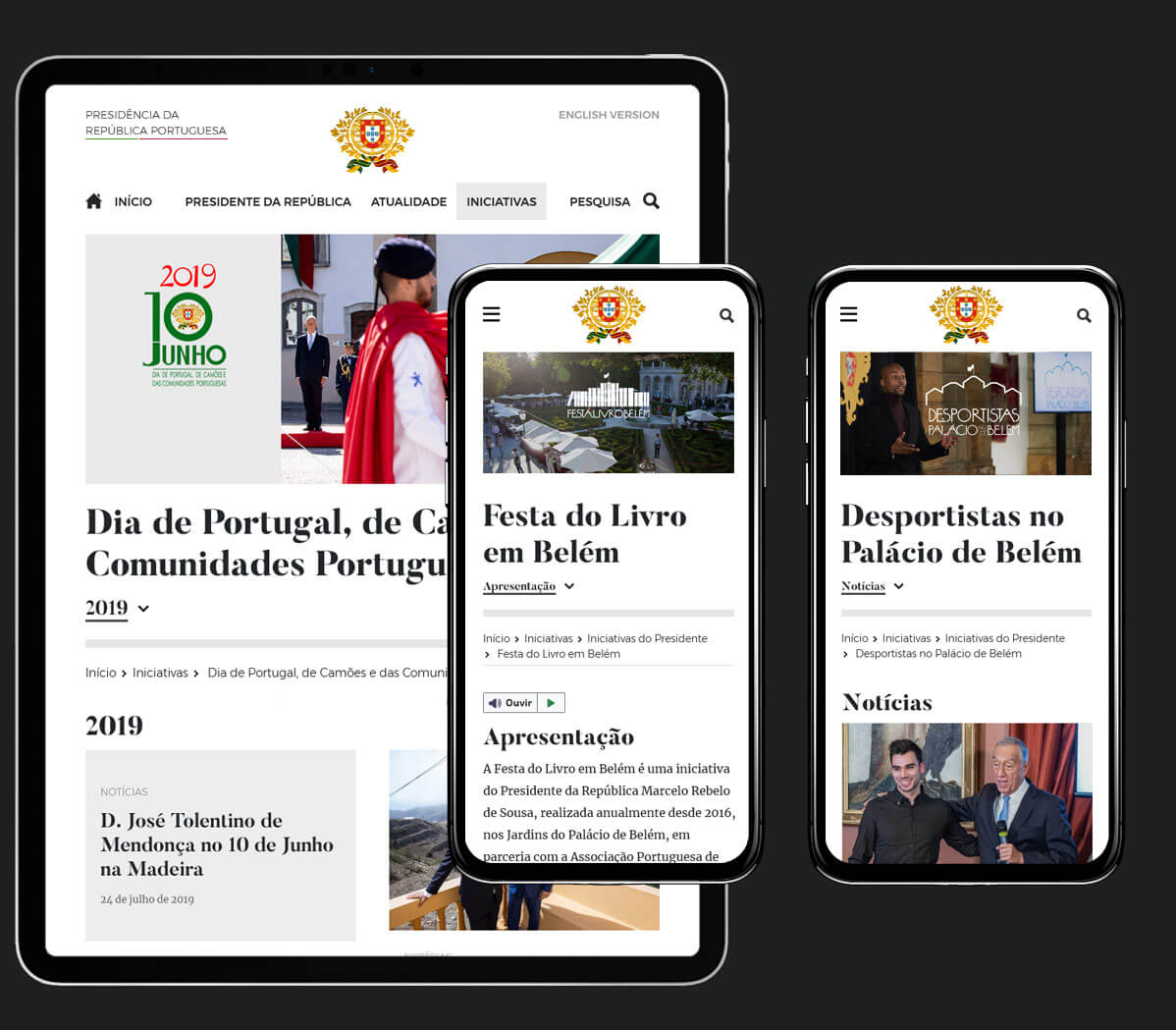 Website | Presidential Events and Initiatives
In addition to the platform's key areas, consisting of institutional themes, scheduled events and news, now can also be consulted all Presidential Initiatives, State Visits, Official Visits and other events, in chronologically order.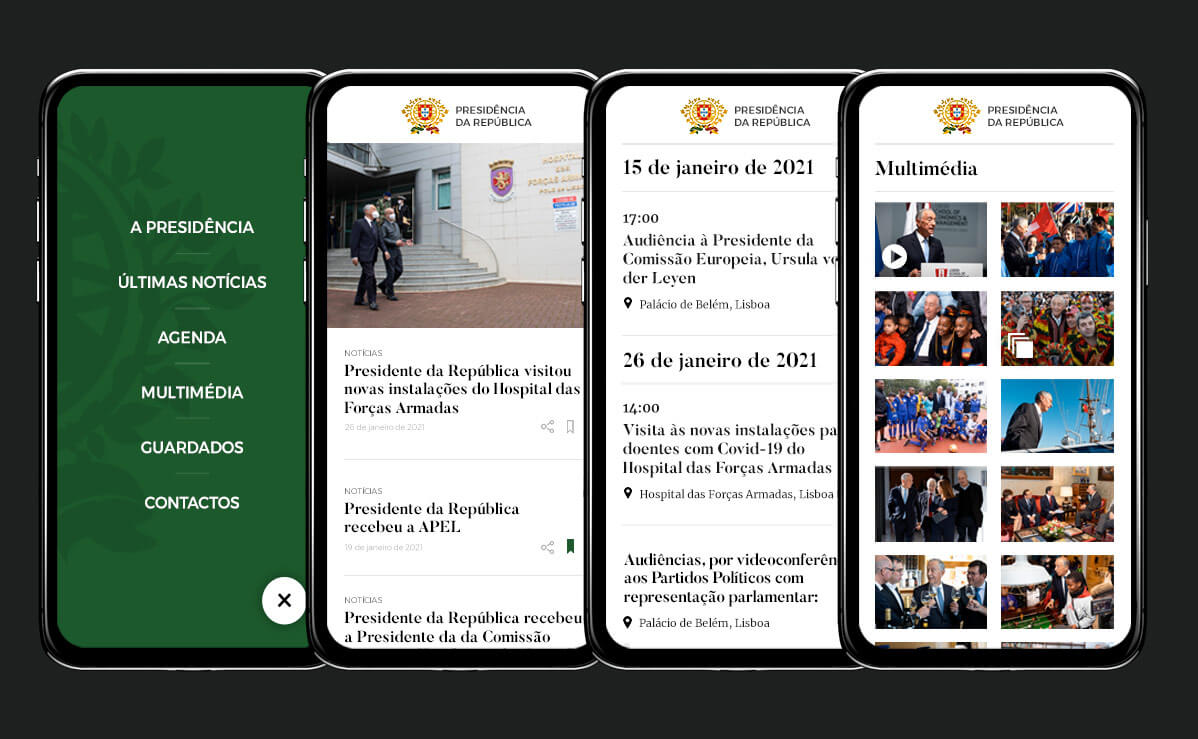 Official Mobile App
The mobile app is an essential tool to keep up with the Presidency's activity. Here we can find the latest news, interventions, legislative articles and multimedia content related to the Presidency. You can also save articles for later read or check the presidential scheduled events.