Senha 001
Have you ever imagined to reach a government office and be immediately taken care of? Going to revalidate the license and not have 100 people in front? Getting to the "Loja do Cidadão" and take the ticket 001? It's time to move on to practice.
see all projects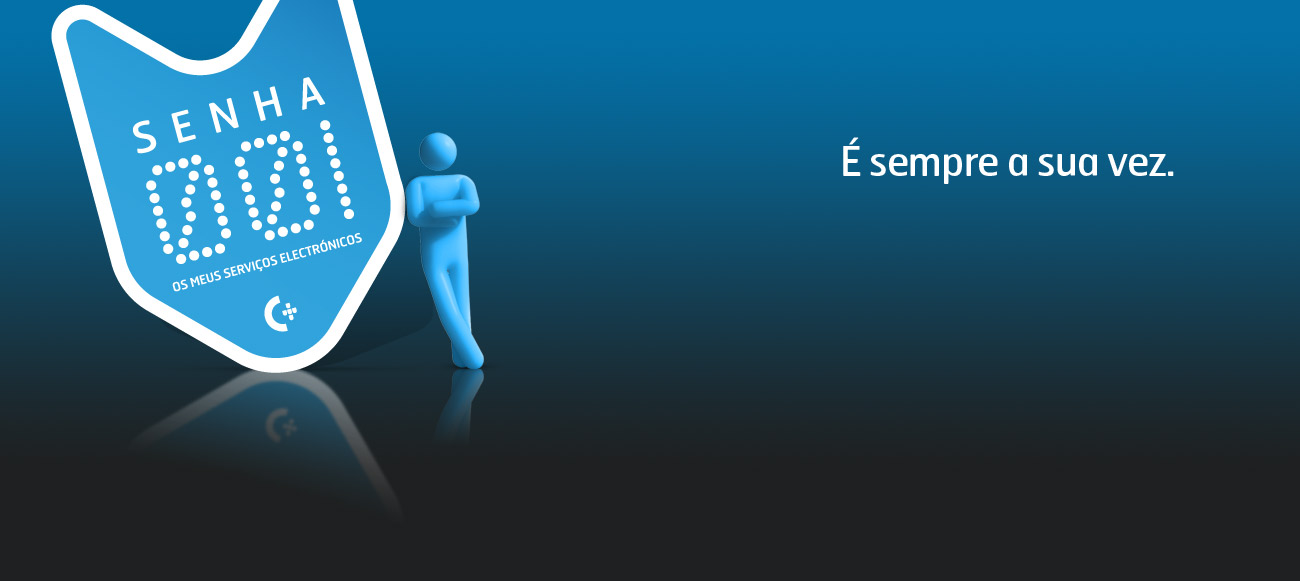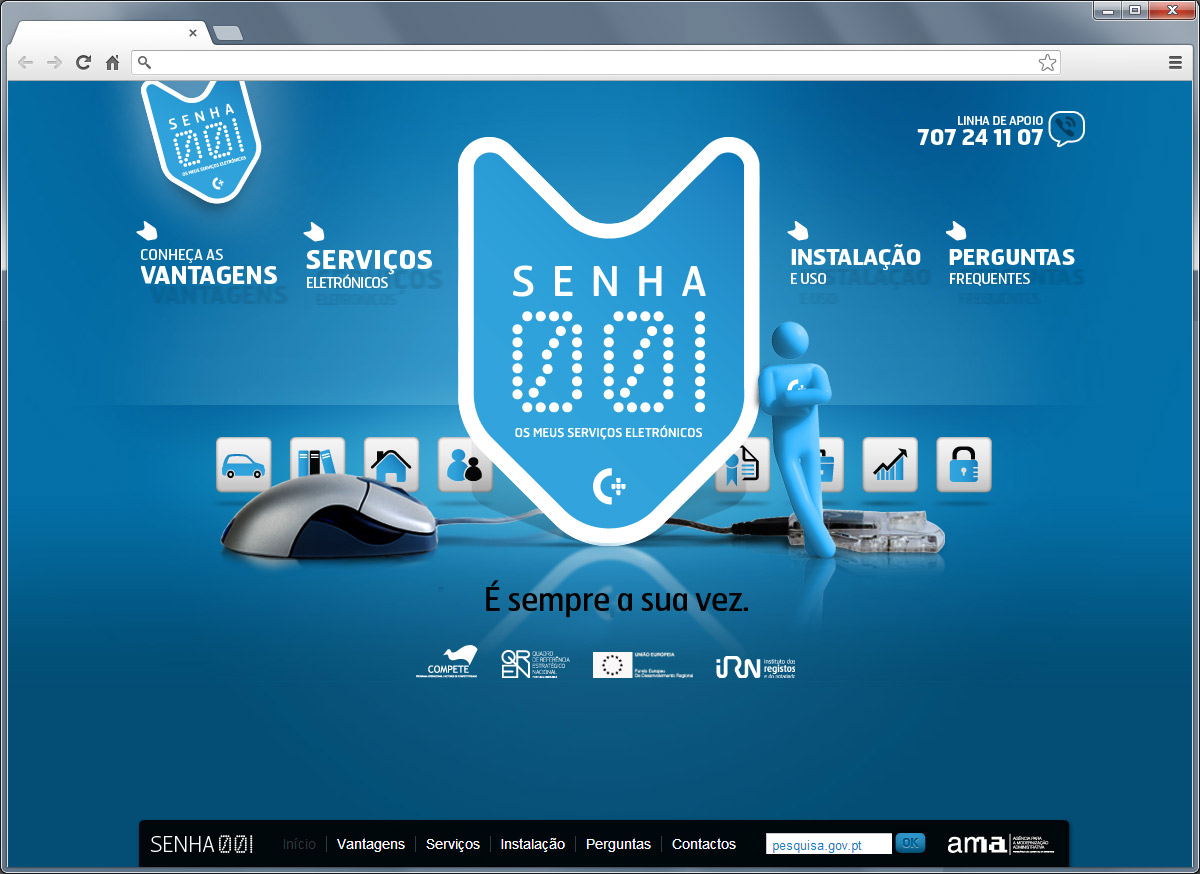 Many people still do not know that the Citizen Card is more than just an identification document, an electronic tool that provides access to a wide network of public administration services, simply by purchasing their reading device. That's why the AMA - Agency for Administrative Modernisation - released the Senha 001 Kit, a package accessible to all citizens including the indispensable device for reading the card and a brochure about your installation and service available.
With the motto "It's always your turn", Password 001 intends to establish itself as a privileged platform for online citizenship. A mission that is in large measure by an innovative website, educational and understandable for all audiences. Developed by Oceanlab in partnership with the advertising agency Label Brand Studio, the website of Senha 001 stands out above all the ease of navigation, the direct language, structured and accessible, and the animations that explain, in a simple manner, the advantages associated with the kit.