Best2Fly
design
html
microsites
newsletters
Best2Fly is a new Spanish aviation agency, operating exclusively online, where it is possible to make reservations through a simple and practical process.
see all projects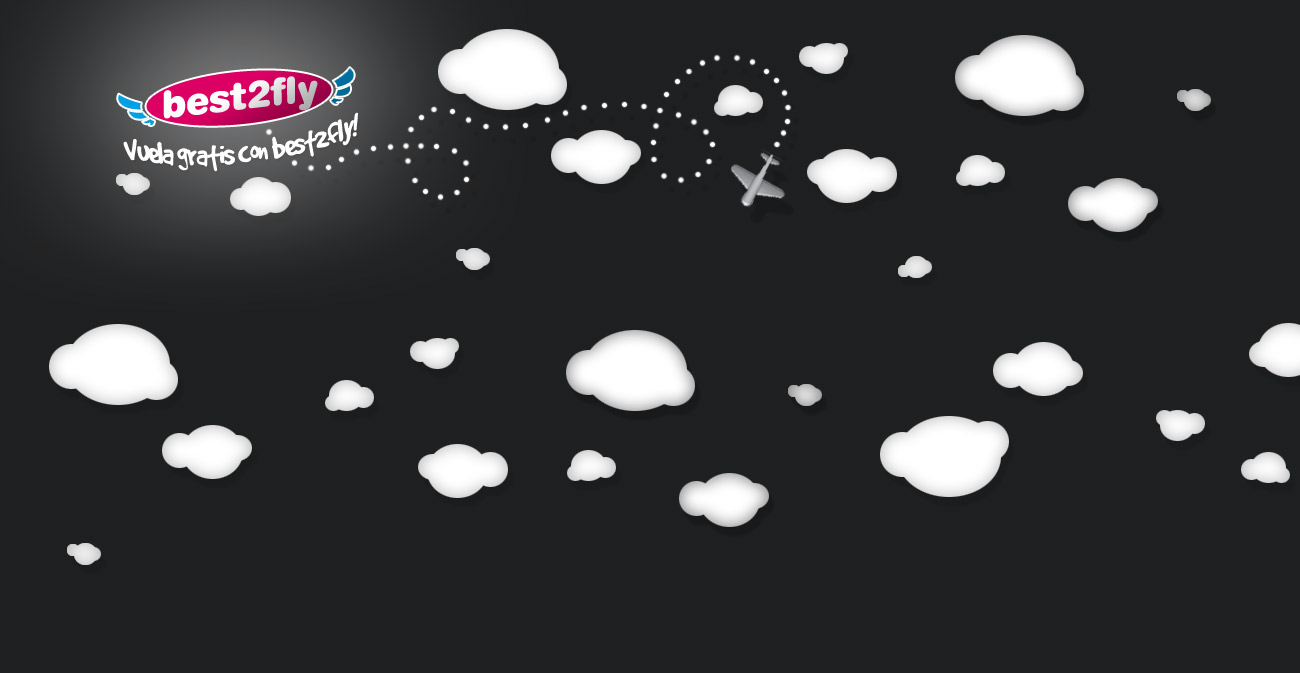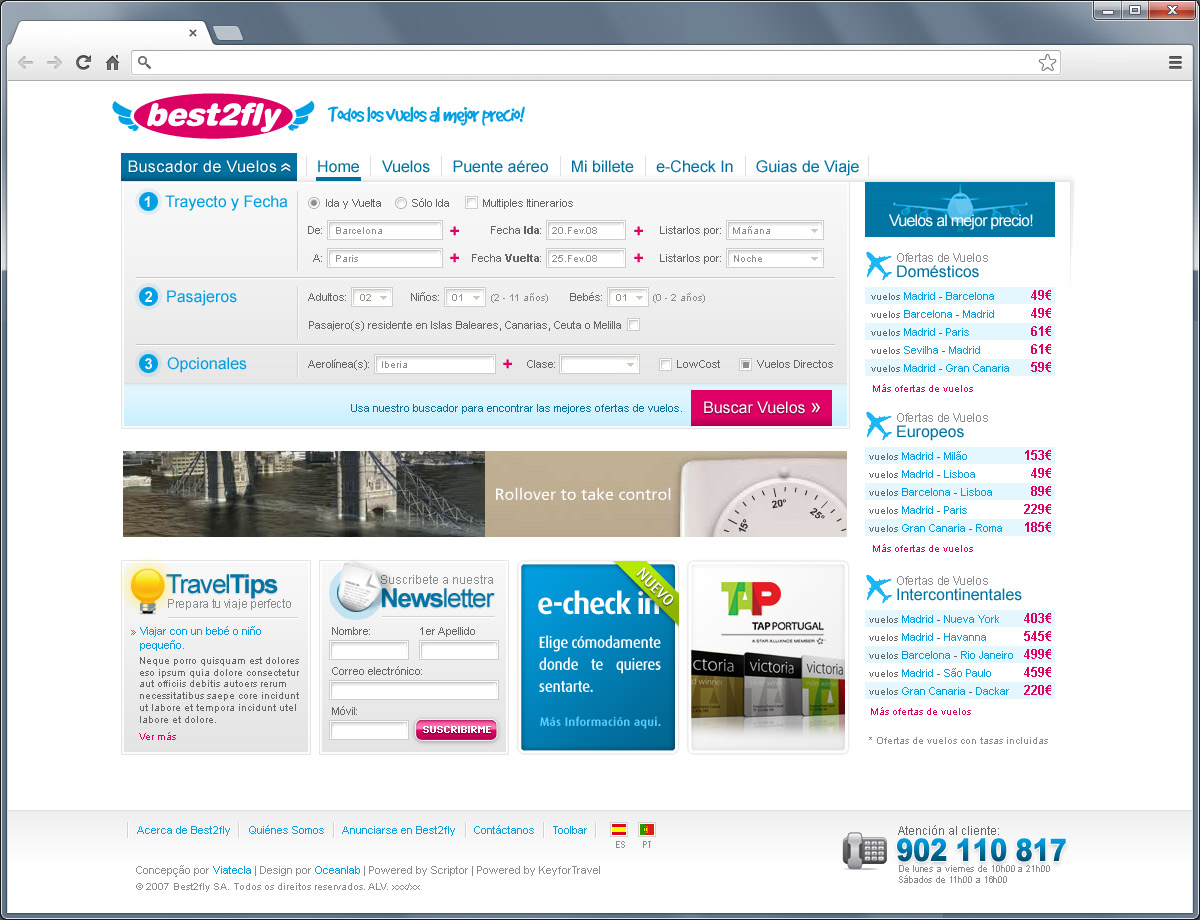 In such a competitive market as Tourism, the quickness, simplicity and attractive prices are the essential attributes for the success of an online travel agency.
The challenge proposed to Oceanlab was to create a graphically appealing site, with an efficient "look and feel", but that could also be able to have a high performance and simplicity.
The result was a "clean" site, organized in a modular way, which is adjusted to the needs of each page in organic form and without affecting its speed. The simplification in the process of reservation results of a refined analysis work done in partnership with the client, meeting the usual mechanisms process associated to this type of reservation.

Testimony
"A 10 in quality, availability and responsibility, working with Oceanlab has been a pleasure."
by Marco Táboas
Project Manager Best2Fly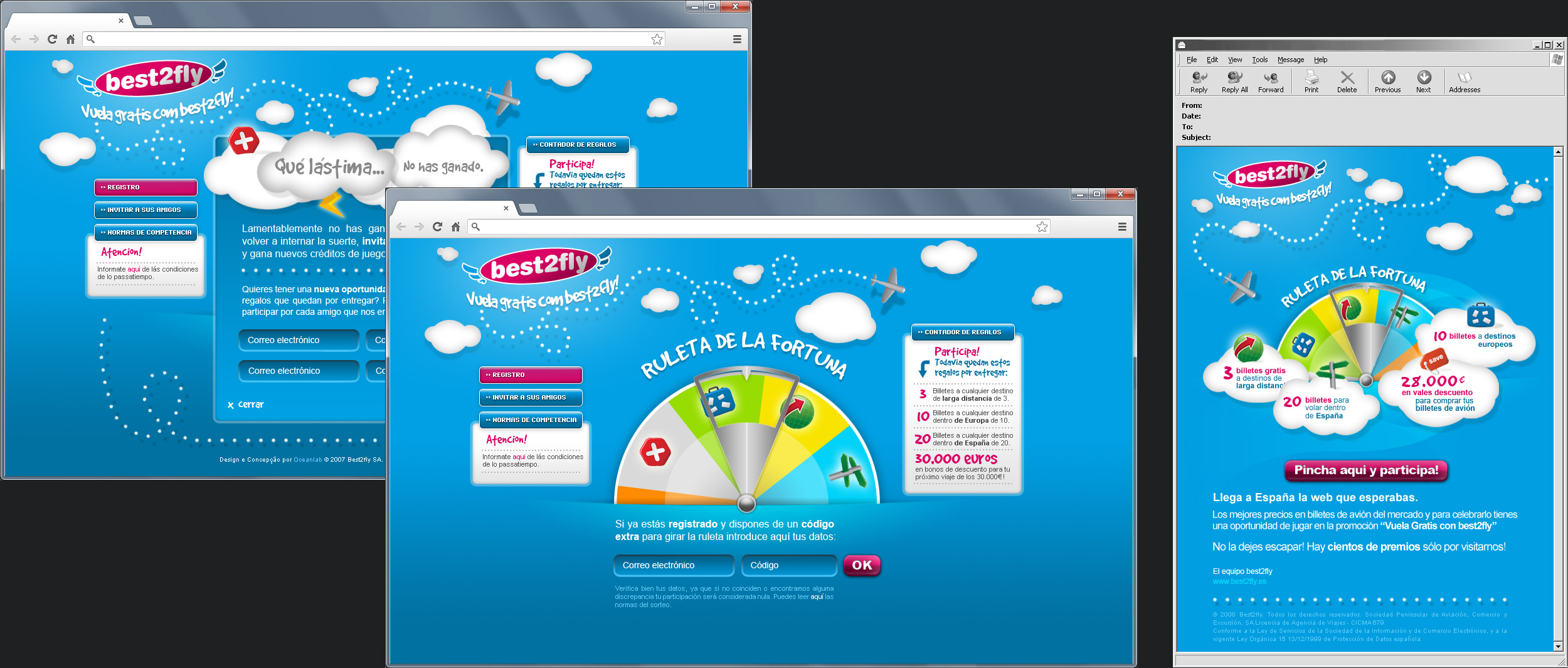 Ruleta de la fortuna promotional