Turismo Fundos
Turismo Fundos is a reference company in the industry of Real Estate Investment Funds in Portugal, with a mission to contribute to public policies aimed at strengthening the competitiveness of domestic tourism, by intervening on the real estate component of the industry.
see all projects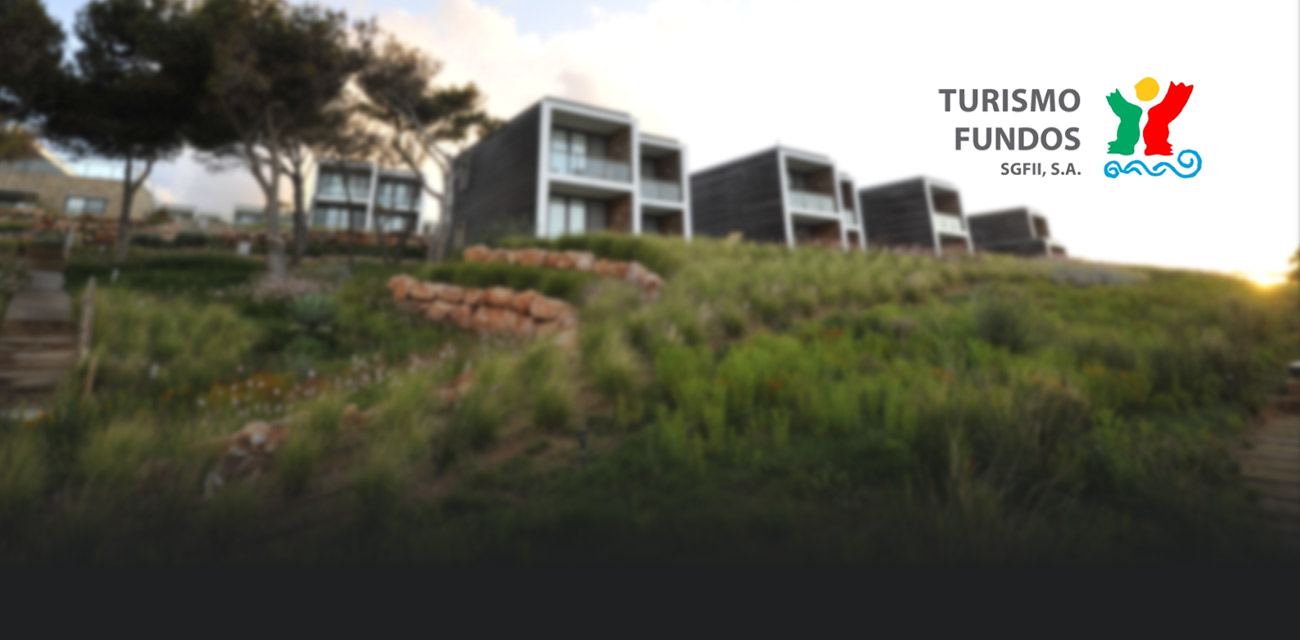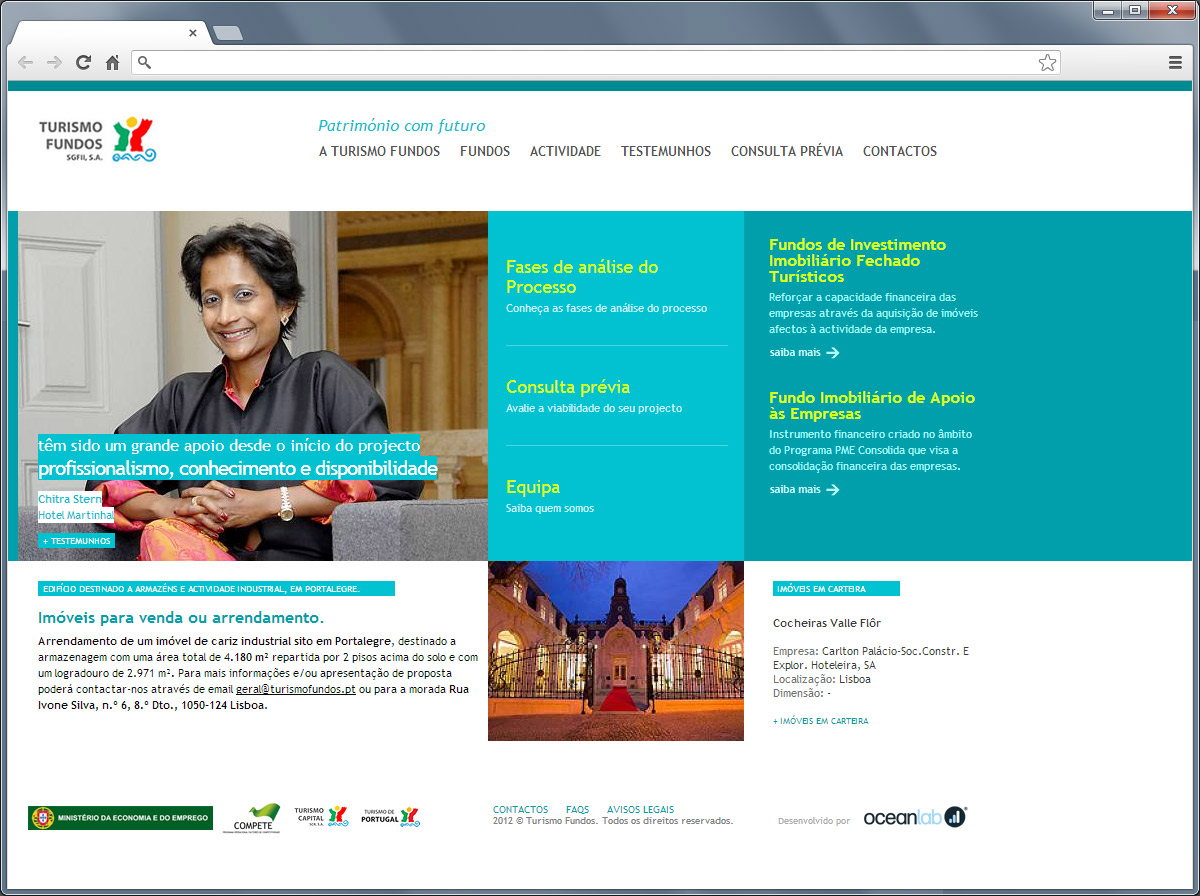 Tourism continues to be a major driver of economic development in the country and one of the key strategic directions of national policy. To improve the productivity and competitiveness of enterprises that integrate directly or indirectly, the sector, Tourism Capital - a company whose major shareholder is Turismo de Portugal - decided to launch an online platform to promote their business and services, as well as collect requests applications to their funds.

A major challenge for Oceanlab was the structuring of information. Projects of this nature always involve a notable amount of data that must be properly managed and treated in order to be understood by users. Another important factor which was taken into consideration was the "look and feel" of the website, its graphic component. The option was the use of blue and white. This helped to create a nice contrast environment clean and sober, in addition to liaising with the personality and brand identity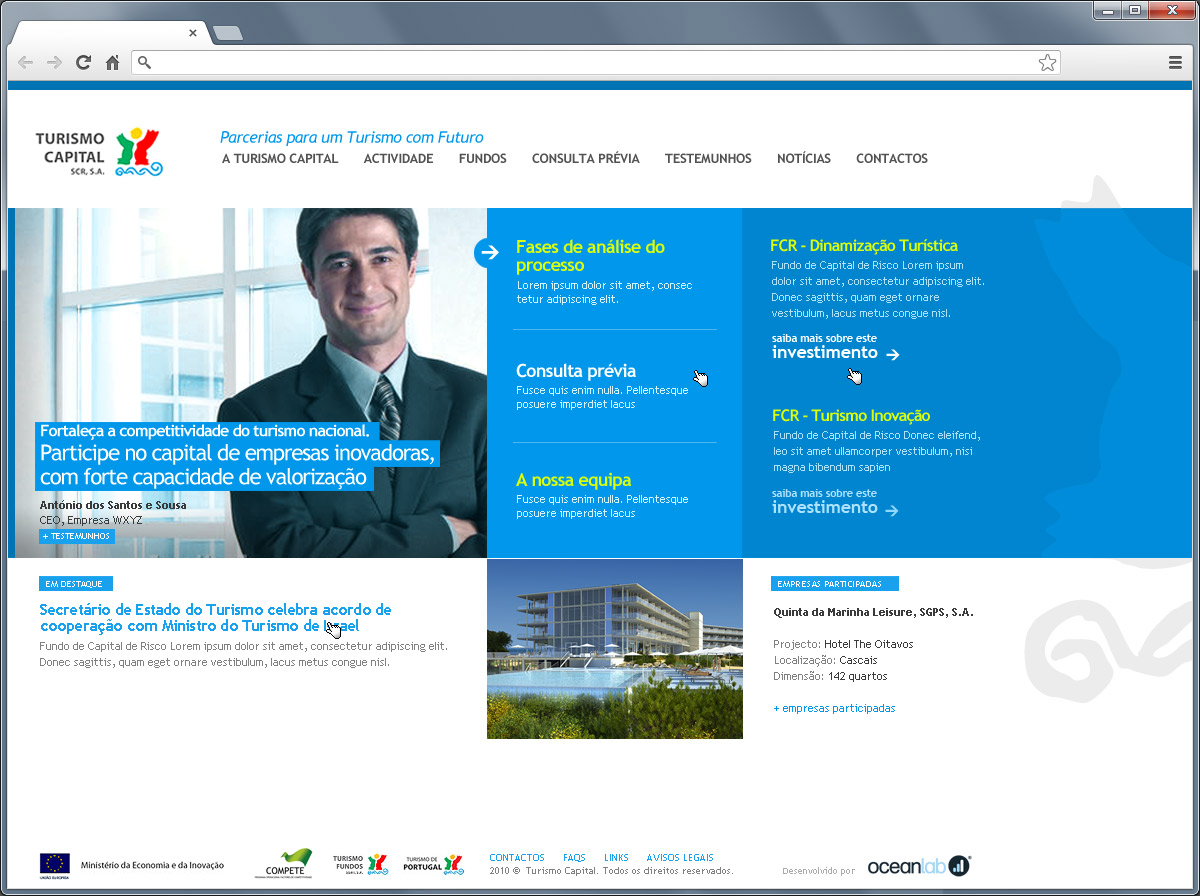 Turismo Capital
The Turismo Capital is a fund management company venture capital, whose mission is to strengthen public policies and competitiveness of domestic tourism through the participation in companies with innovative and growth potential.