Eimigrante
design
html
mobile
website
Ei! makes life easier for all those who decide to move to another country. They deal with all the details and bureaucracies: visas, documents, bank accounts, housing, schools, etc. They'll forward you your mail... and even your cat, as soon as you feel at home.
website
see all projects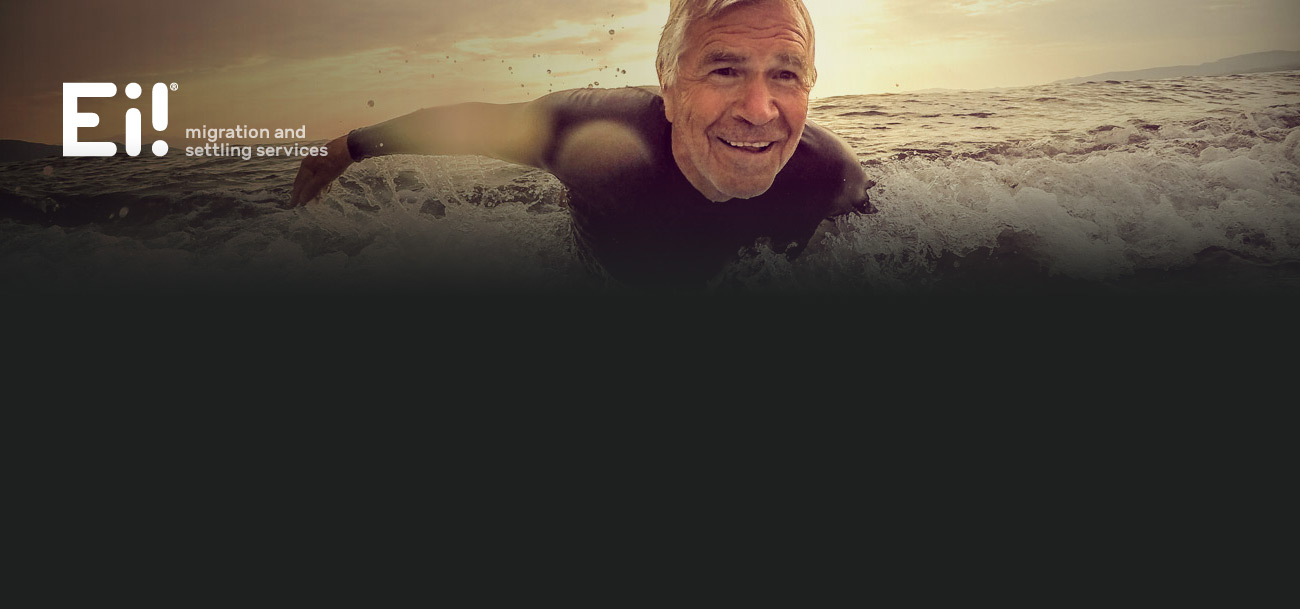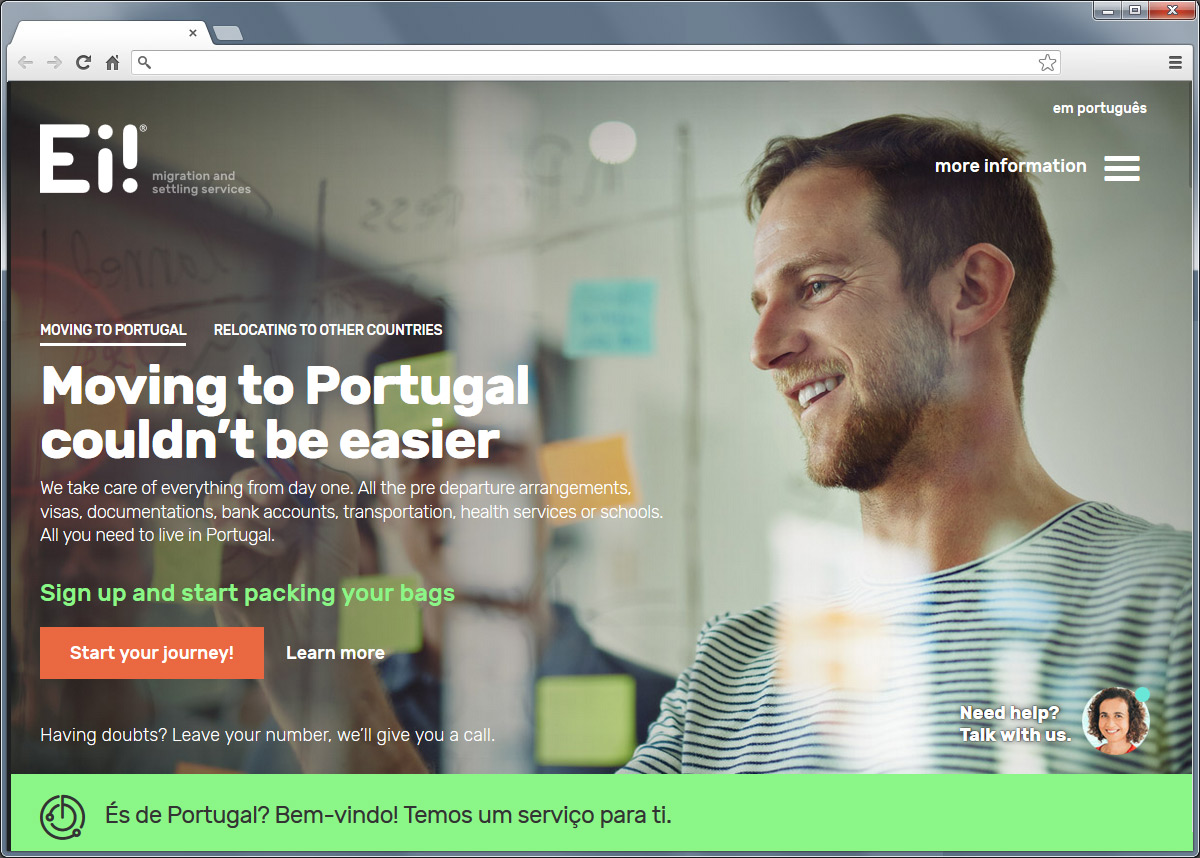 In a global and dynamic world, where many seek new geographical challenges, Ei! is a company intended to aid multiple user targets:
Temporary migrants such as students and professionals,
Portuguese citizens that decide to venture out there in the world,
Foreigners who choose to invest their time or capital in Portugal.
So, it's a main priority to communicate clearly and immediately with all of these users, in all their diverse contexts.
Also, a direct and personalized contact area that is always available is also essential to ensure value and quality of service.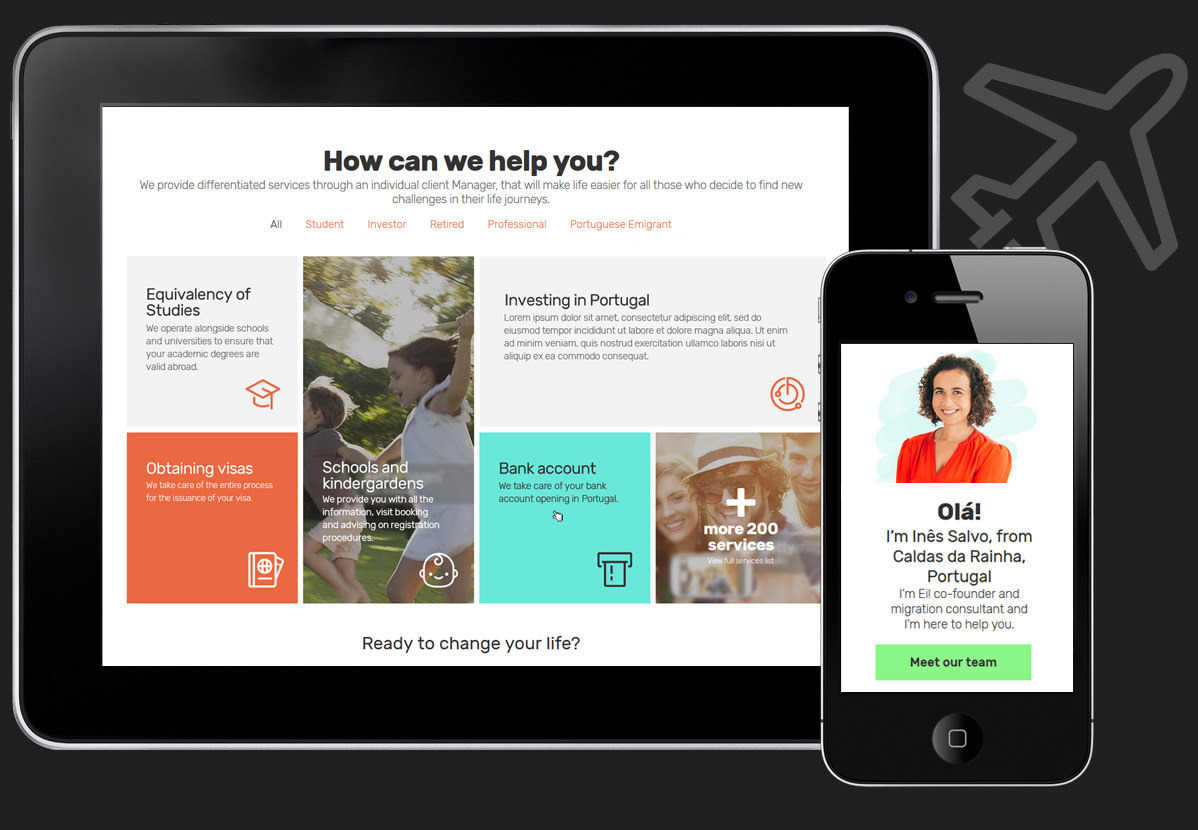 Presentation and services
Ei! provides personalized solutions to the needs of diverse types of client.
Their many different services are presented in a clear and appealing way, with easy access through segmented tabs.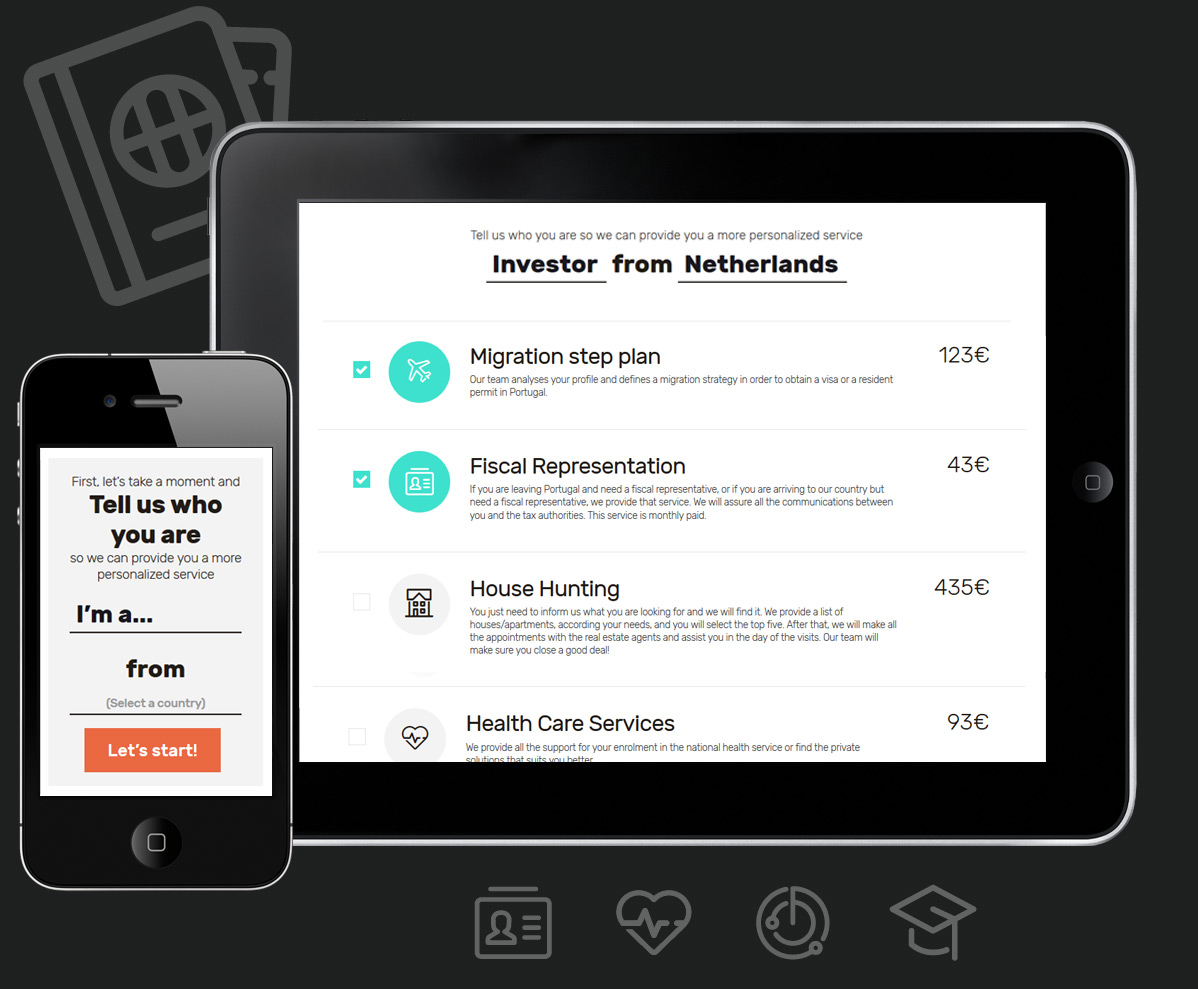 Packs and personalized options a la carte
For the user to access quickly to all the relevant solutions available to him, he simply has to state his occupation and where he is from.
Ei! offers standard packs with essential services to each context, to which the user can conveniently add other specific services, and so create a more personalized product.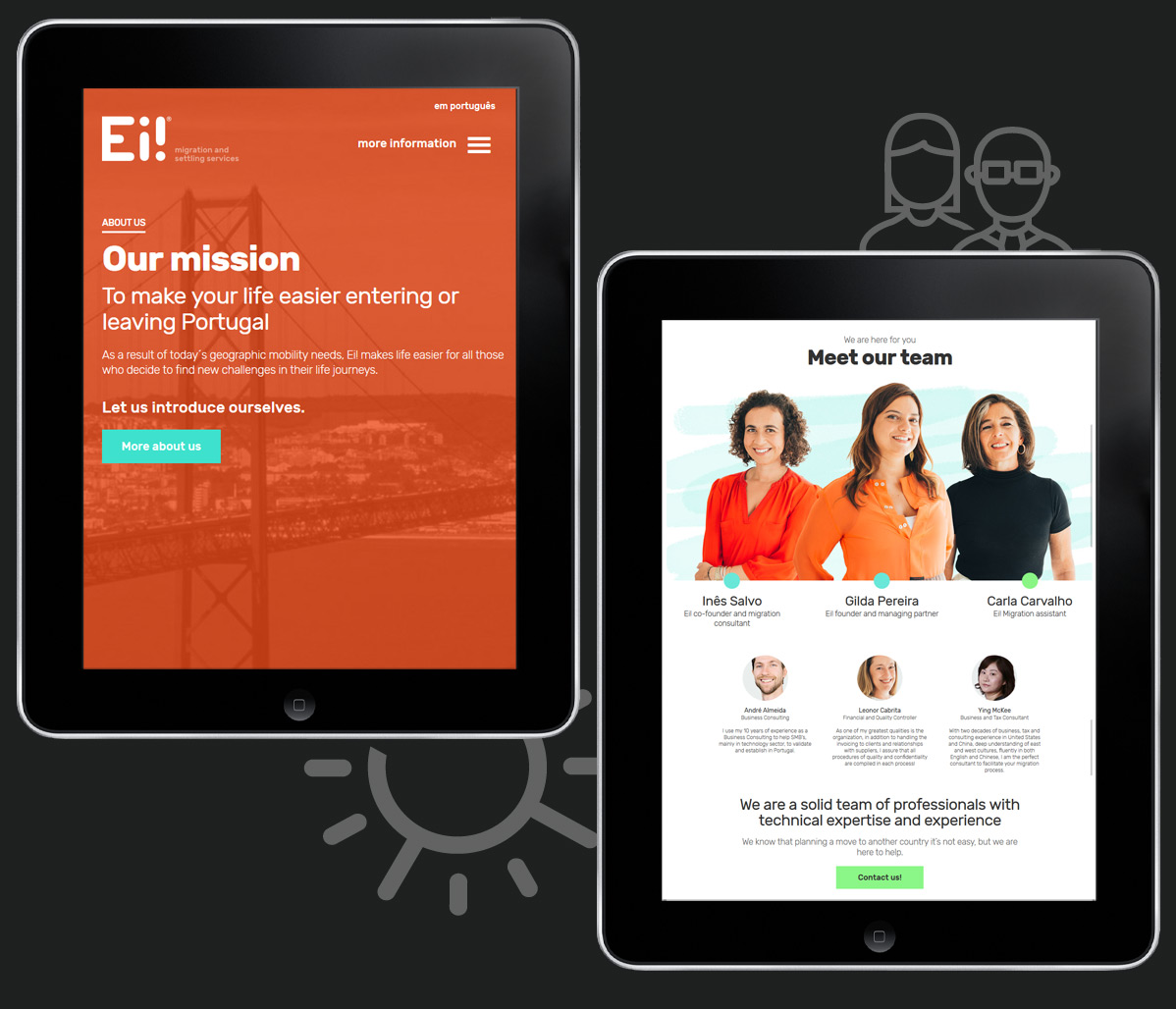 A specialized team at your service
Get to personally know Ei!, a specialized and multidisciplinary team that offers tailored solutions to the new global migrants main needs.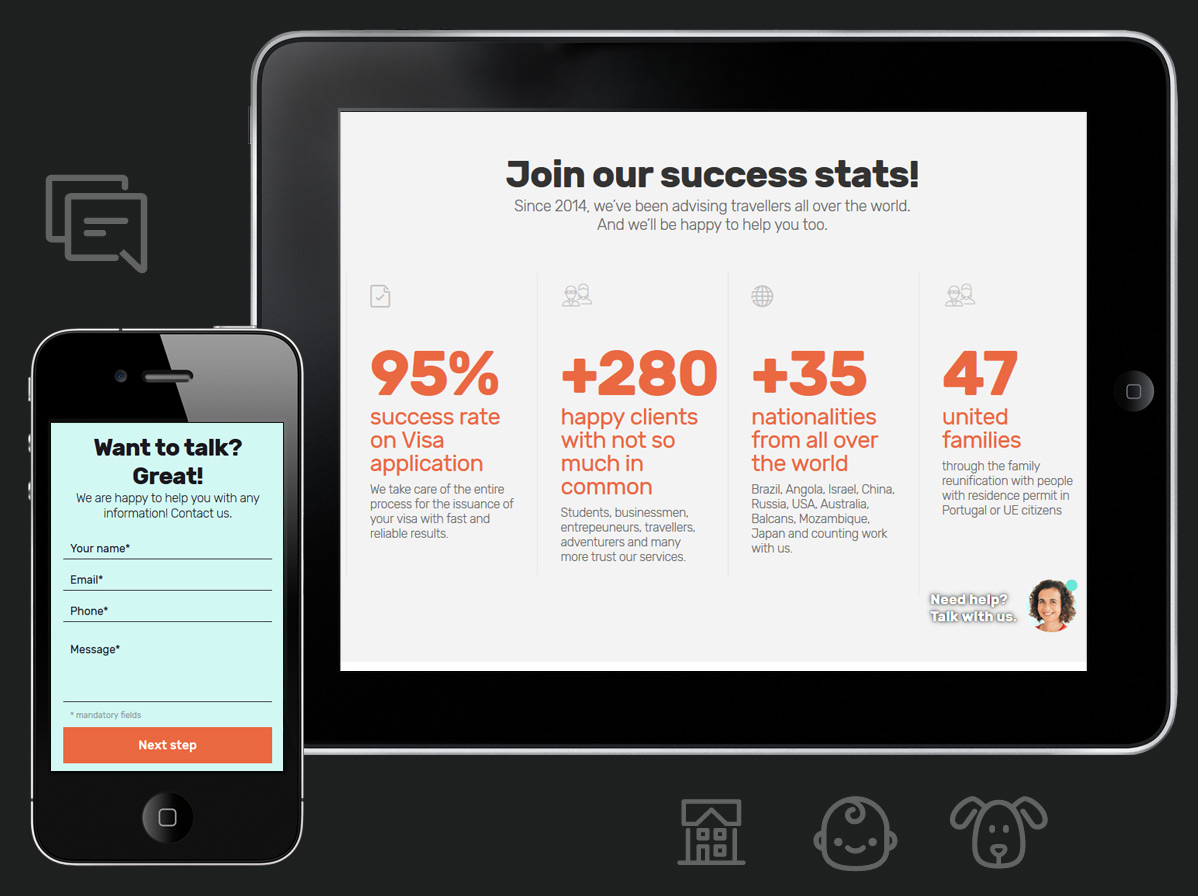 More than simple stats
For Ei!, all numbers and testimonies presented reflect success stories from over the world, from people that accomplished:
New career or studies opportunities, a life change for the better, or even a long-awaited family reunion.