Atlantic Management
design
html
mobile
website
Atlantic Management has years of international experience and navigates safely in the troubled waters of Financial Consulting and Risk Management.
Its online presence reveals the competitive advantage of its team: dynamism and adaptation to the elements, investment in technology and strong infrastructure, combined with the competence and expertise of its professionals.
website
see all projects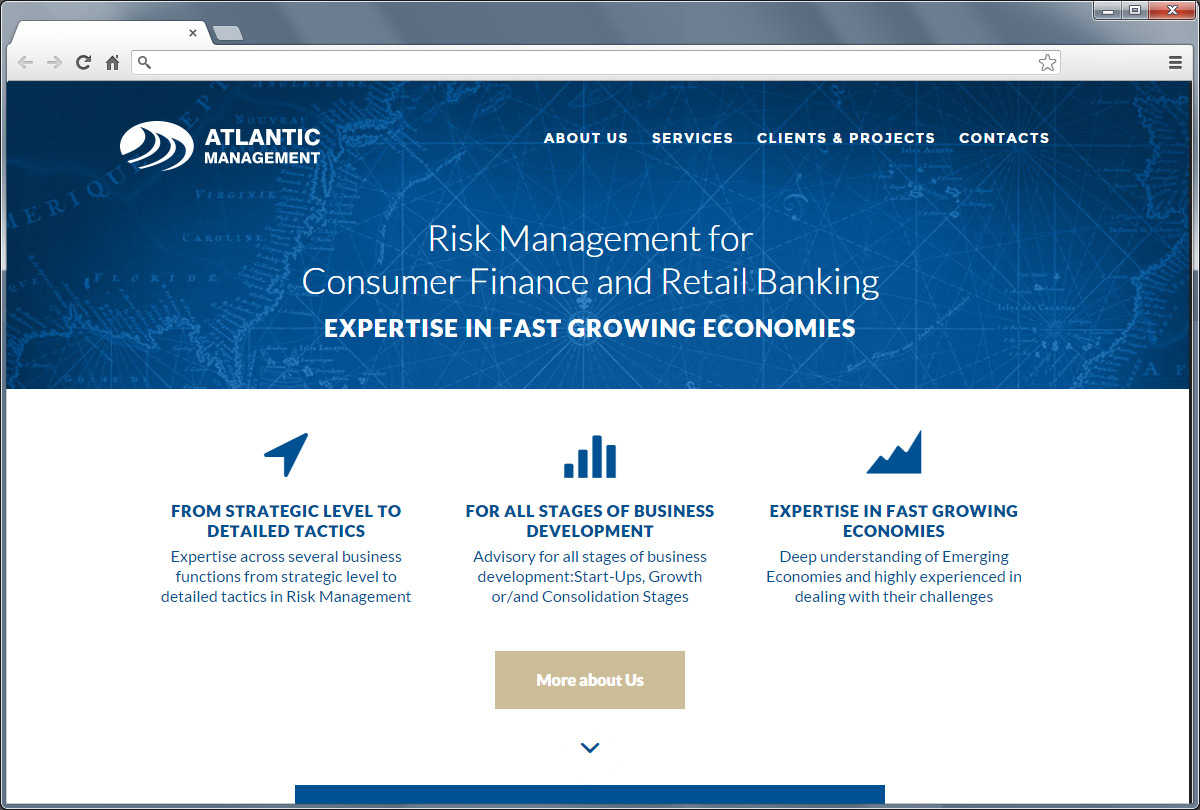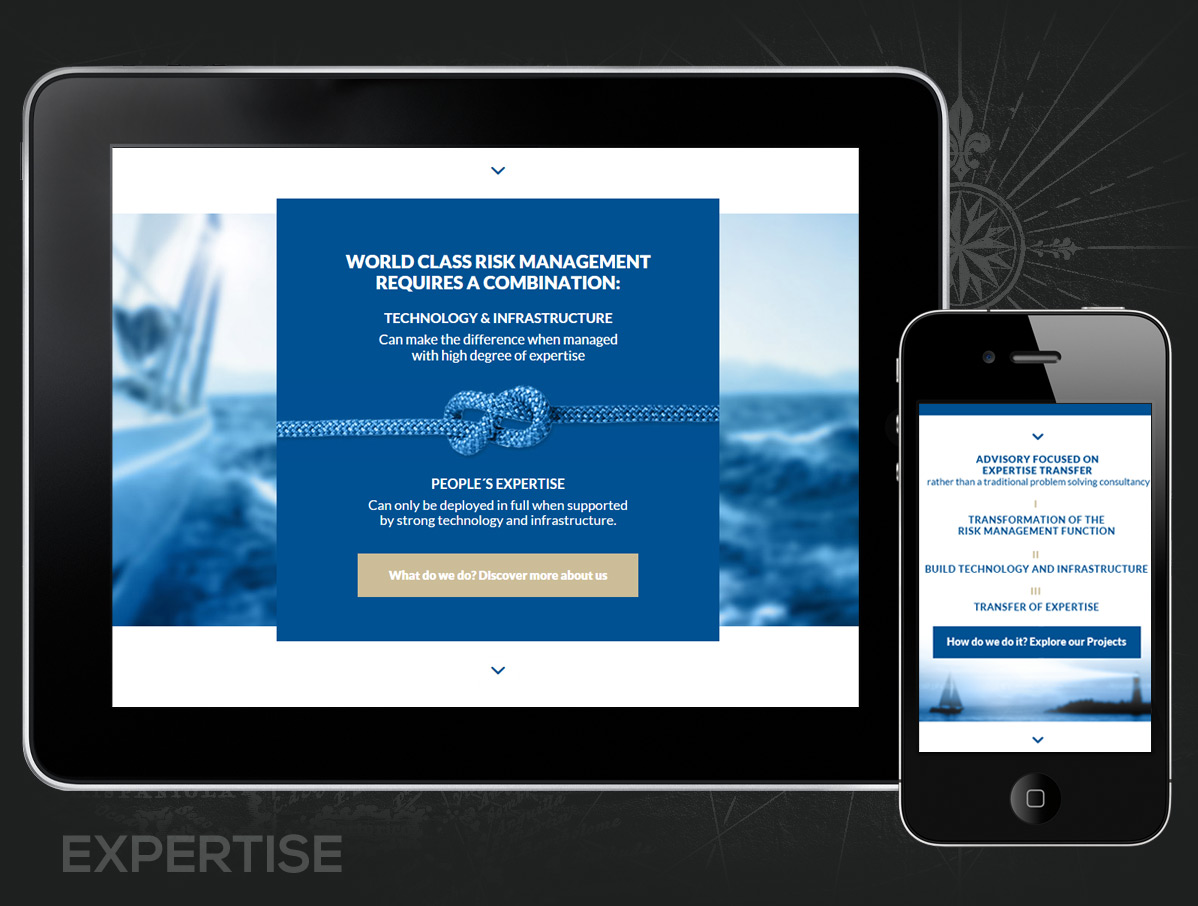 Multiplatform homepage
This multiplatform website presents the company's strategic vision in a simple, appealing and very visual way.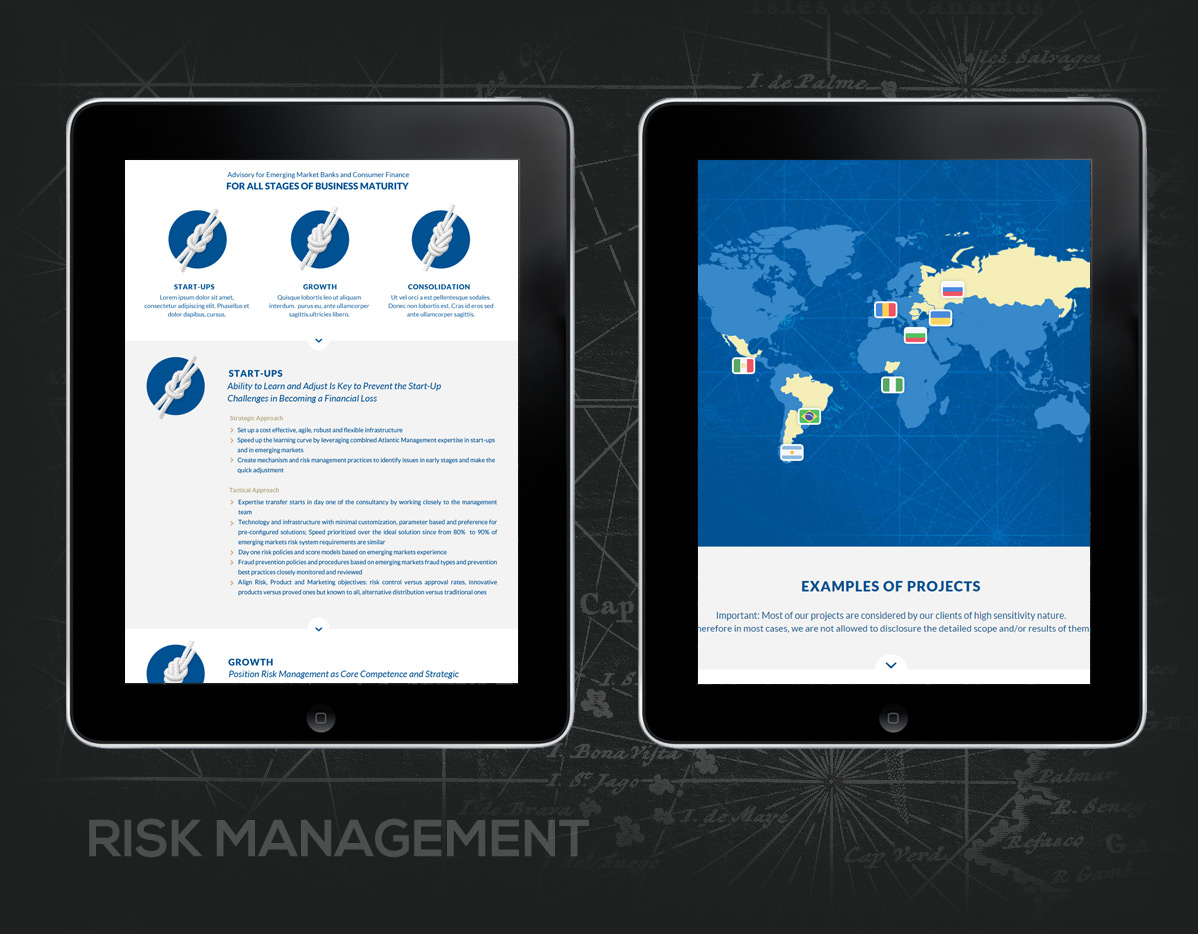 Other pages details
Versatility accordingly various targets and experience in diferent projects in several global markets are also highlighted.
Other pages details
Links to know more about the methodology of the company or to get a personal contact are always present