Mário David Timeline
design
html
mobile
website
Politician Mário David invites you to experience in this page, the main key moments he has lived, as MEP, at the service of the Portuguese citizens and Europe.
website
see all projects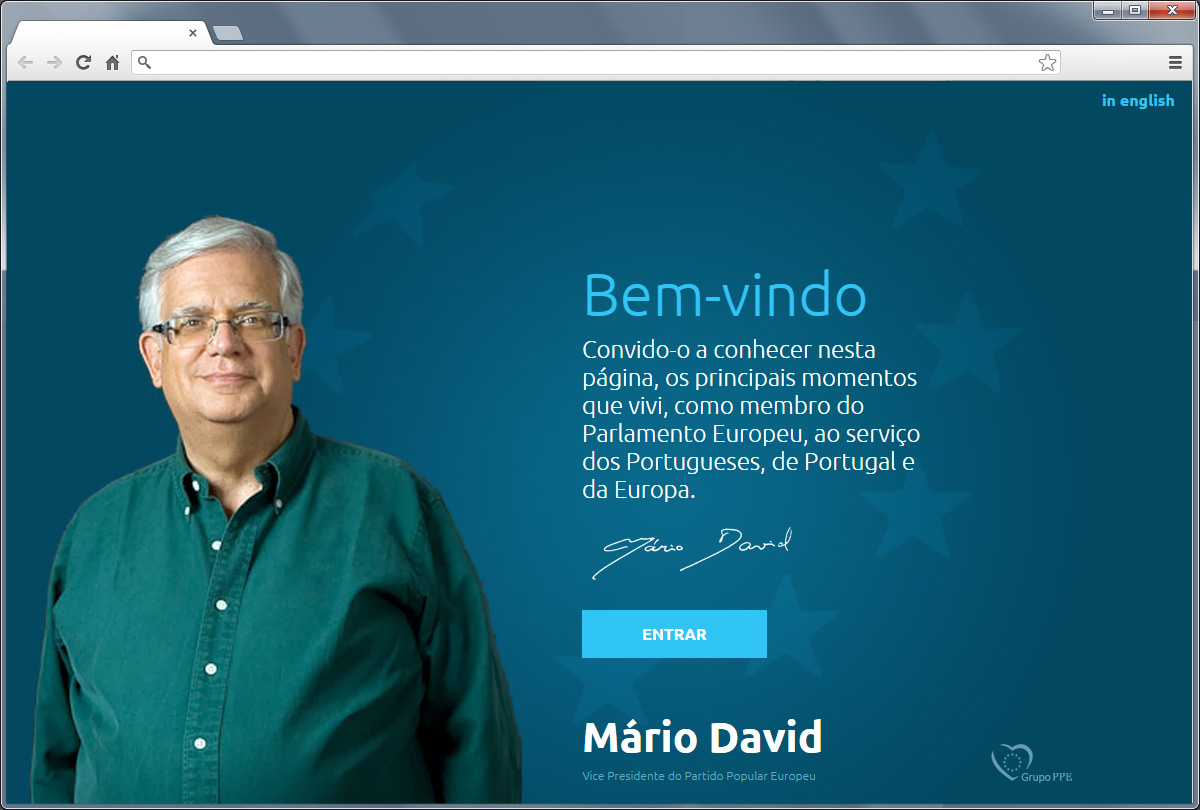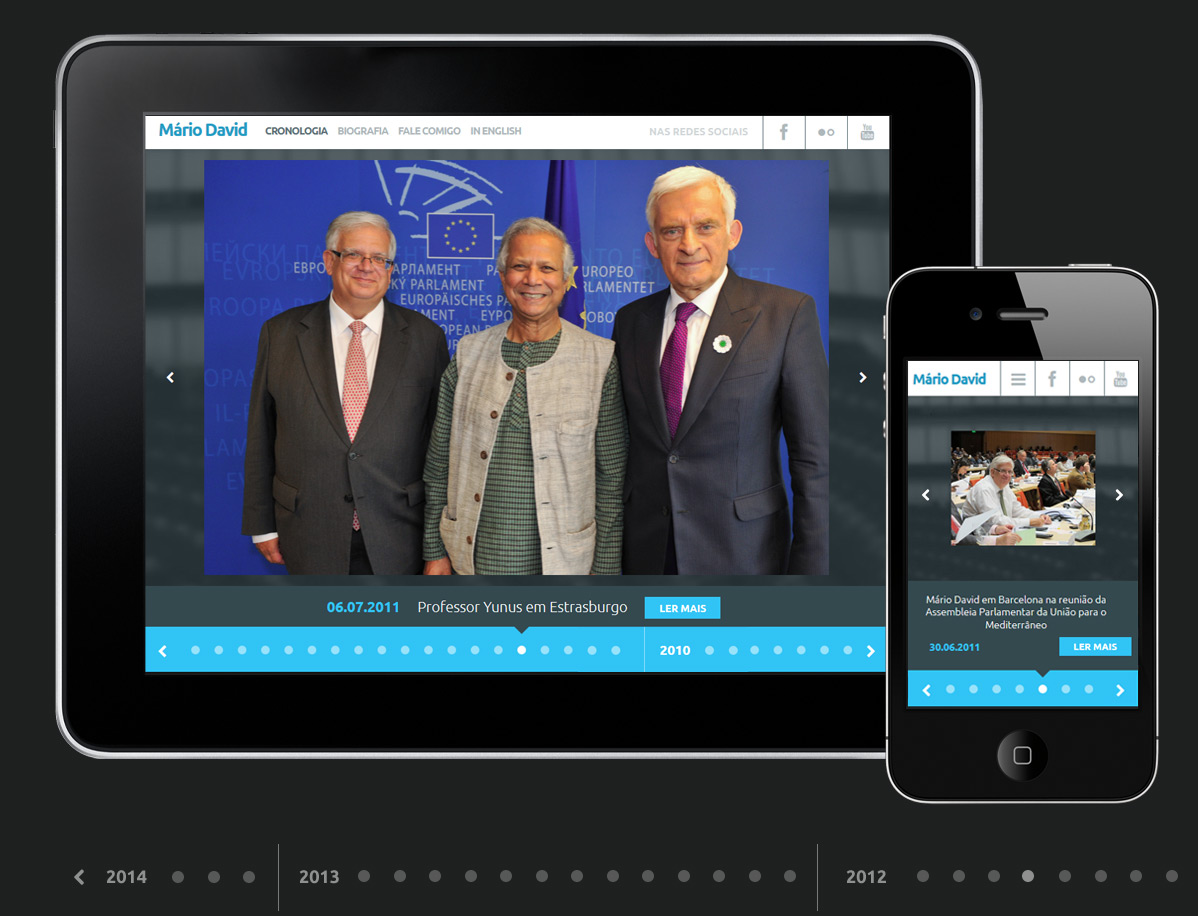 Timeline
Through this website, chronologically organized with great emphasis on photographic testemonies, you can explore the numerous events in detail, visit their image gallery or contact Mario David.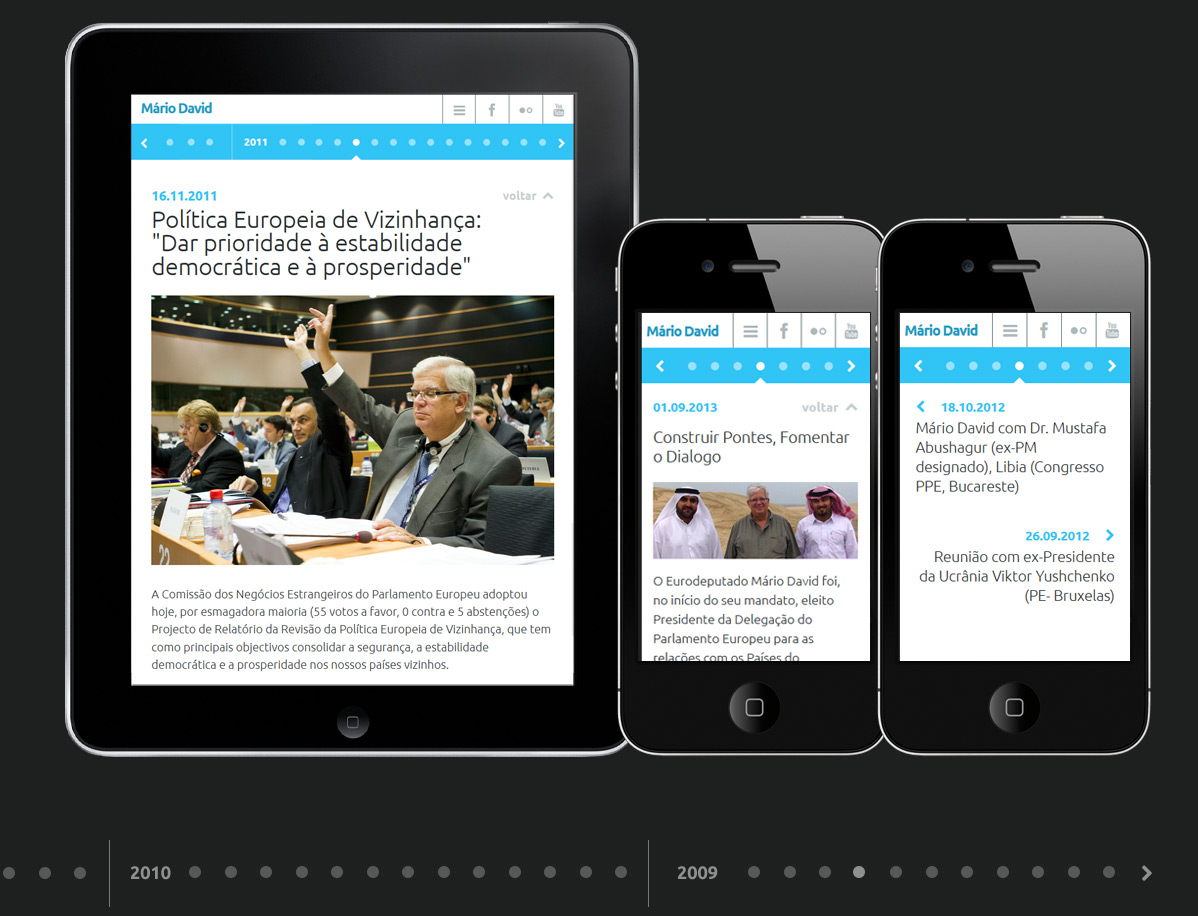 Details and responsive design
All these key moments in Mario David's european path are also accessible by mobile platforms.