Netviagens
banners
design
html
microsites
newsletters
In 2010, Netviagens celebrated its 10th anniversary. This special day was celebrated with the redevelopment of the website, with particular emphasis on changing the image developed by Oceanlab and adding new features to enhance the browsing experience.
see all projects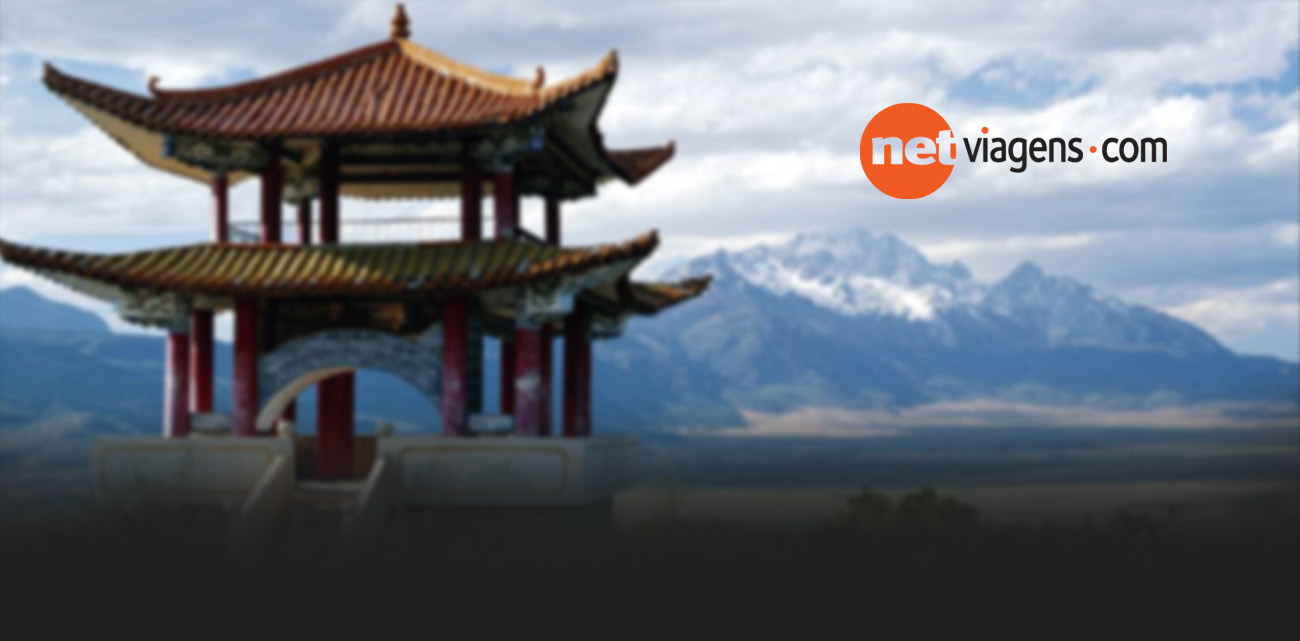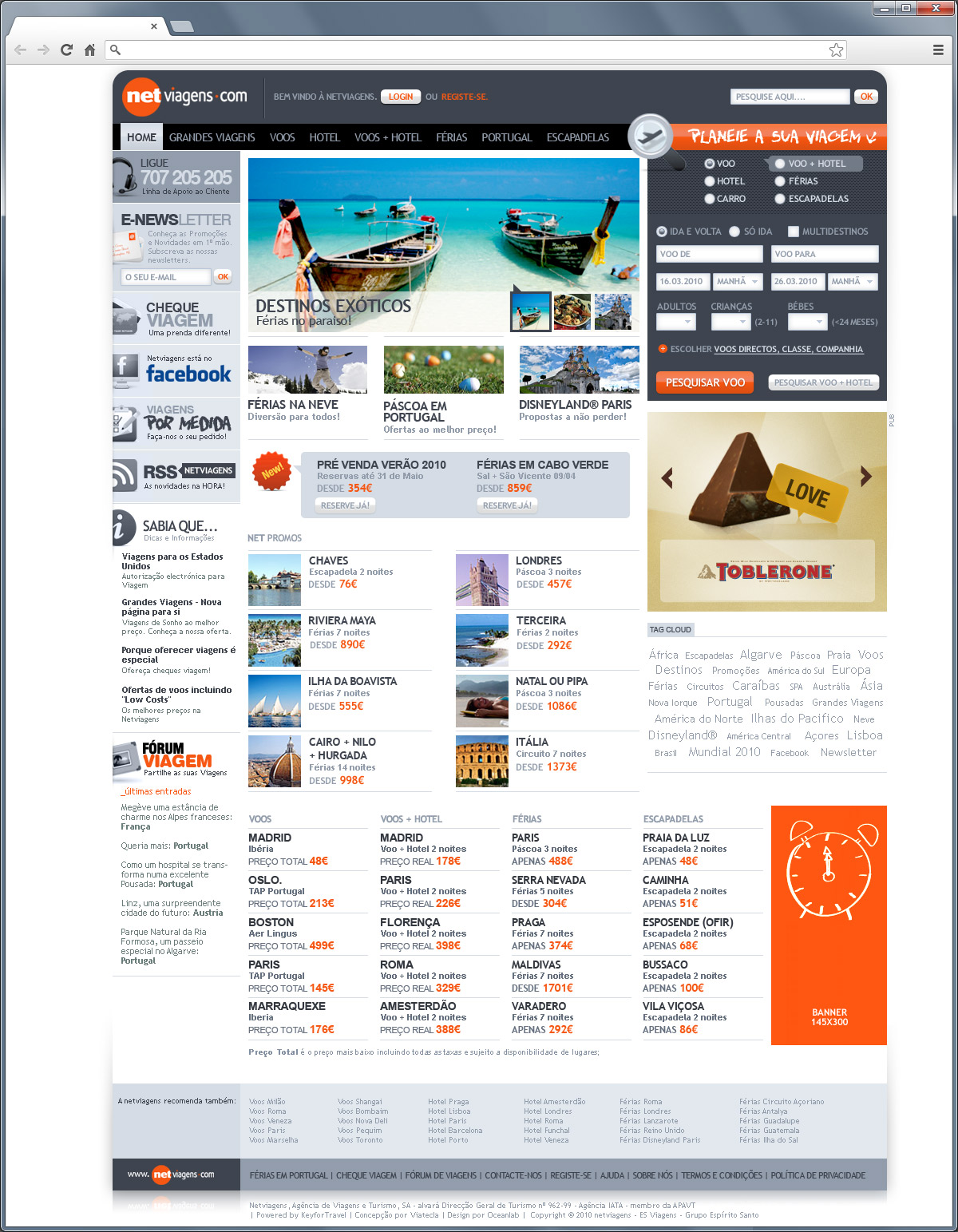 Netviagens.com was the first online travel agency to enter the Portuguese market. Twelve years later, and despite the strengthening of the competitive market, this company continues to claim to be the market leader in its segment, recording the highest sales volume of travel and accommodation in Portugal via-internet.
To maintain (and even enhance) the statute of leadership, Netviagens has decided to do a refresh of their website. The goals: to renew the graphic identity in order to make it more appealing; integrate new concepts and functionality will turn the website into a more complete and intuitive platform, giving a "showcase" in line with the quality of new products and services of the brand.
In this process, Oceanlab took into account two factors: on the one hand, respect the heritage of the brand chart, on the other, injecting a new dynamic and to evolve its identity in a consistent manner.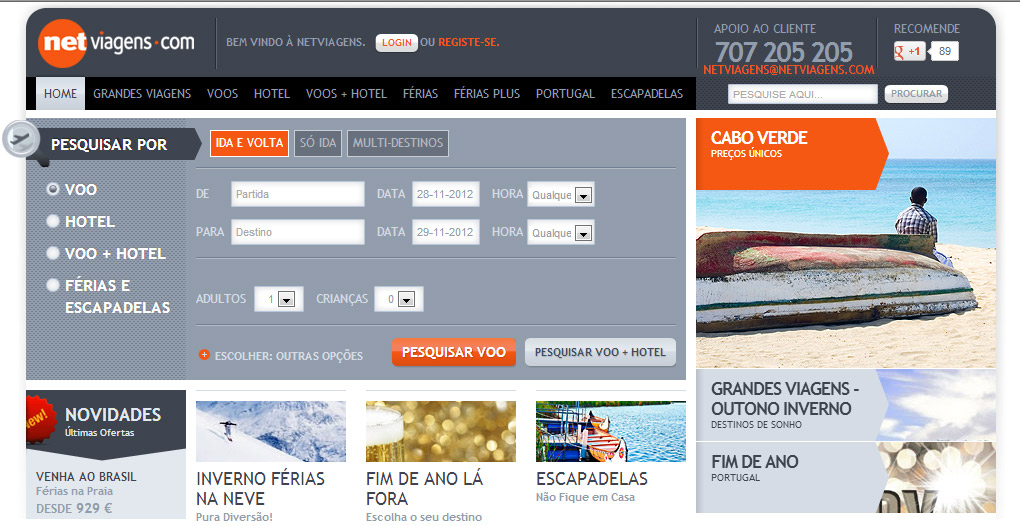 Testimony
"Given the dynamics of our business, we often need to develop creative solutions on short notice or with very tight deadlines.
Oceanlab is a partner who always presents innovative and appropriate solutions to our business, in record time.
We count on Oceanlab for creating large projects such as new sites, as well as specific developments and creativities ranging from specific ecards and newsletters, to online and offline media advertising.
For all these reasons, our partnership with Oceanlab contributes to the success of our business "
by Pedro Represas
Project Manager, NetViagens