Saab
Originally from a car manufacturing country, traditionally associated to safety, Saab is still a brand capable of arousing intense passion.
see all projects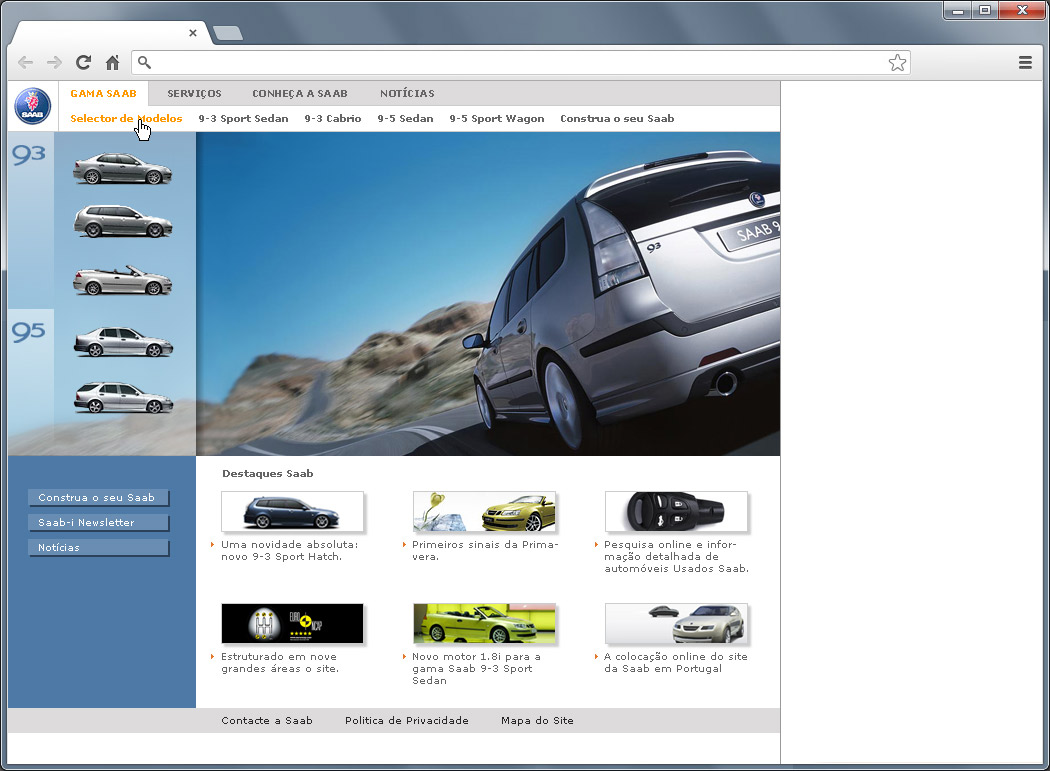 Saab is a different kind of Car Company, with a unique personality and sure of its abilities, that combines a sober design to the very best of state of the art technology. Models may be more sport or family oriented, but good taste is always present.
This website, apart from presenting various Saab models, also had the purpose of potentiating the brand's values. The adoption of international standards, associated to Saab Portugal's objectives, resulted in an image, many considered as sensational.
The initial project also allowed for a personalized configuration of all the accessories, and optionals, for each one of the models.
The use of XML and Java technologies also contributed to make this website a very interesting project.
Visit and enjoy the latest news and features from this mythical Swedish company.