Suzuki Motos
design
newsletters
website
To enter this site it's better to be well prepared. We advise strongly the helmet use, because the trip can be crazy!
see all projects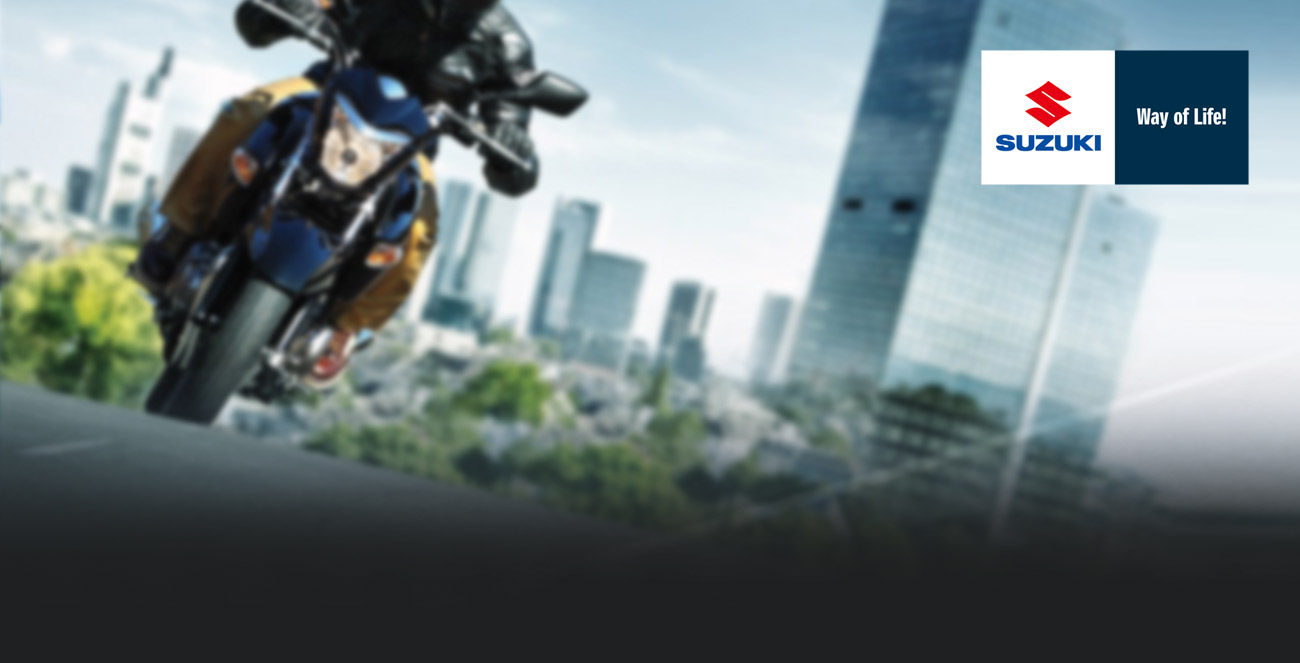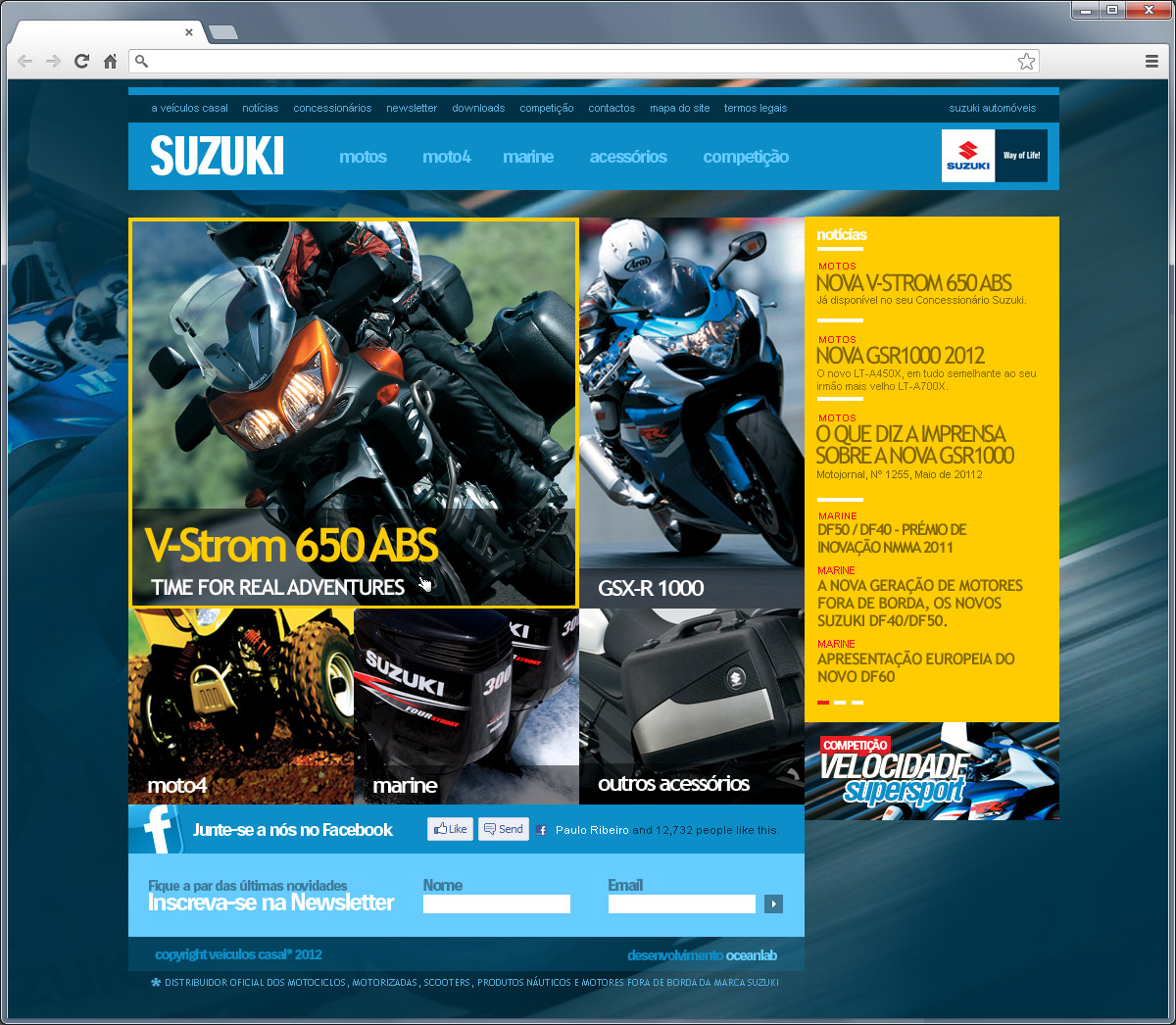 Veículos Casal is, since 1986, the official distributor for Suzuki's bikes, moto4 and outboard engines in Portugal. However, Veículos Casal's story dates back to the 1960s, when it became the leading national retailer of motorcycles produced by the Metalurgia Casal, also known as Casal Boss.
The main aim of the website developed by Oceanlab is to present all four categories of products that constitute brand now: bikes, moto4, Suzuki outboards and boats. Here you can see all its models, specifications and prices.
Supported by a gallery with high quality images, this site meets the ambitions of the biggest fans of motorsport. True fans can download wallpapers and check some official events sponsored by Suzuki.